Social Media Reacts To DaBaby's Concert Selling Less Than 500 Tickets Out Of 14,000
Rapper DaBaby, who was going to perform at Smoothie King Arena in New Orleans this Friday, will not be able to go on due to the number of tickets sold.
According to multiple reports, the Smoothie King Arena has a capacity of 14,000 seats, but DaBaby's concert sold less than 500 tickets.
People immediately took to Twitter to share their reactions on the number of tickets sold.
One of the users shared a car's photo that had a broken window, and jokingly wrote, "Be careful out here 🙏 had two tickets to the dababy concert in my car , and someone broke in and left 3 more."
Another user shared a sad person's photo and captioned, "Dababy after seeing that no one wants to go to his show," while another one commented, "this tweet got more likes than Dababy got tickets."
A user shared a video featuring only a few people enjoying a home concert, suggesting this is how DaBaby's concert would've looked with only 500 people.
Many online users are joking about how they got more likes or followers compared to DaBaby's tickets sold.
Another user noted how the rapper ruined his own career:
This is not the first time DaBaby has come under fire. Last year, the rapper was dropped from a series of music festivals including Chicago's Lollapalooza Festival, Governors Ball in New York and Day N Vegas in Nevada.
The 30-year-old rapper was dropped from all these music festivals after he made homophobic remarks during his Rolling Loud Festival performance in July 2021.
"If you didn't show up today with HIV, AIDS, any of them deadly sexually transmitted diseases that'll make you die in two, three weeks, put your cellphone light up," he told the crowd at that time. "Fellas, if you ain't s--k a ni--a d--k in the parking lot, put your cellphone light up. Keep it f--king real."
While the rapper apologized on his Instagram, he deleted the post later, which made netizens furious.
Now, after selling less than 500 tickets, online ticket booking site Ticketmaster has removed the rapper's listing from their page. The event listing page reads, "Unfortunately, the Event Organizer has had to cancel your event. No action is required to obtain a refund."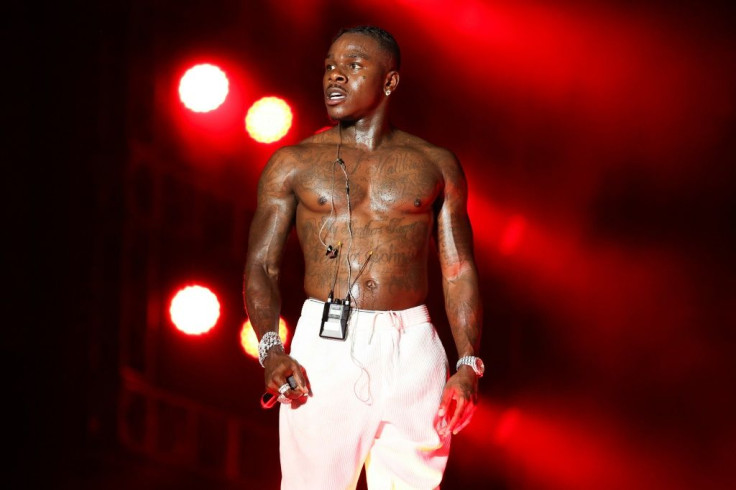 © Copyright IBTimes 2022. All rights reserved.
FOLLOW MORE IBT NEWS ON THE BELOW CHANNELS