With 'Something Cool' Podcast, Howl Premium Steps Up Ambitious Effort To Lure Paid Subscribers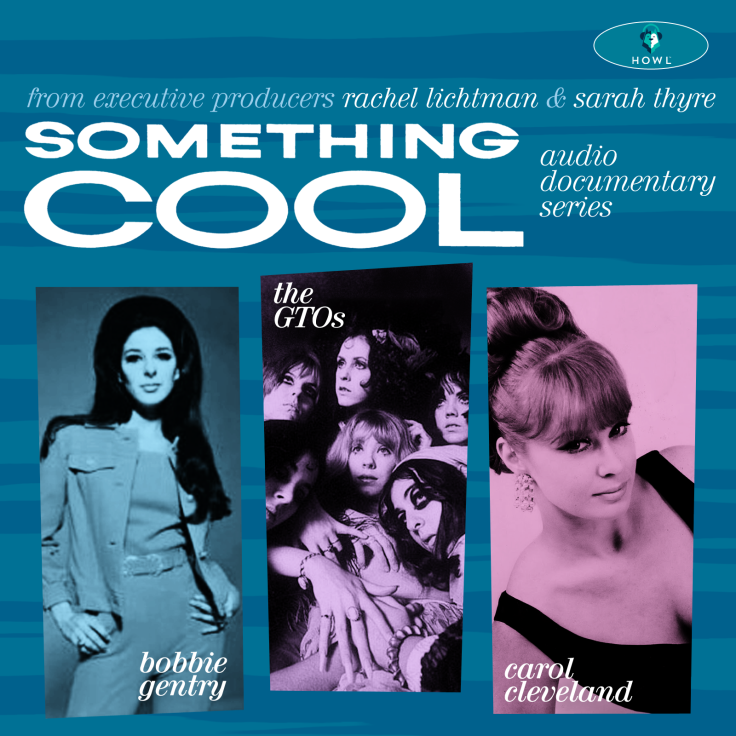 If you're looking for a podcast that clues you in to the stories of underappreciated entertainers, you could hardly do better than "Something Cool." Launching on the paid podcast app Howl Premium Monday, the show focuses on underappreciated figures in popular culture, particularly in the fields of music and comedy. It's the brainchild of Sarah Thyre, the actress, author and co-host of the podcast "Crybabies," and Rachel Lichtman, a filmmaker and the pop-culture historian behind "The Guys Who Wrote 'Em," a documentary about Sidney Boyce and Bobby Hart, the songwriting duo who penned all of the Monkees' hits.
"We decided early on, this is going to have a dual purpose," Lichtman said of the new podcast. "It's going to be accessible to the layman, but it's also going to be deep enough for the people who know them."
The pilot, focusing on the country singer Bobbie Gentry, moves briskly through her career, with four songwriters -- Roseanne Cash, Susanna Hoffs, Evie Sands and Jill Sobule -- all leaning in to offer insights into Gentry's craft and the chauvinistic industry in which she worked. Along the way, Lichtman and Thyre mix in a rich range of audio, including music from an old reel-to-reel tape Gentry made at home as a child, archival performances of her appearances on television and snippets of her biggest, most enduring songs.
"Our main goal is that you listen to one of these episodes, then you run out and buy and listen to everything one of these people did," Lichtman said.
Their second, unstated goal is to attract listeners to a paid podcast-subscription service, a relatively untested model employed by only a handful of companies. Howl's parent firm, the podcast-advertising network Midroll, has a healthy source of income already -- it handles the advertising partnerships for a number of top podcasters, including Marc Maron and Bill Simmons -- but the success of "Something Cool" could serve as a measuring stick for just how valuable a great podcast is to listeners.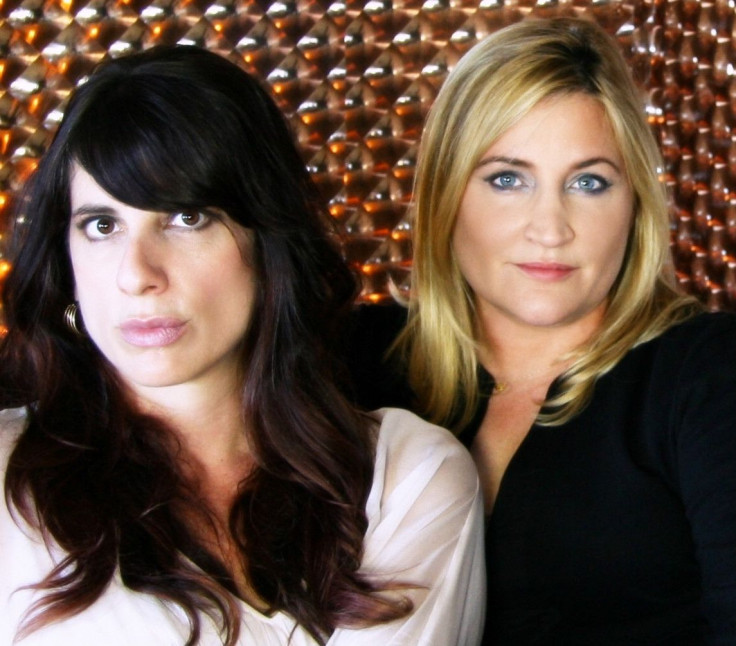 A Shared Sensibility
Thyre and Lichtman first met at a party in New York 25 years ago, when they were both beginning to make their ways in the entertainment industry. But their current working relationship started in a more modern setting -- on Twitter -- where the two gradually realized they were interested in the same kinds of things.
"We both had a similar sensibility," Lichtman said. "I would make some dumb, obscure reference, and Sarah would be one of the only people to respond."
Their sensibilities were so aligned, Lichtman and Thyre decided they should make something together. Before long, they settled on an audio documentary about Gentry, who'd become both a songwriting legend and a pioneering businesswoman before she retreated from public life in the 1980s. "We wanted to do a public service," Thyre said.
It's clear the show's guests wanted to do the same. While Thyre and Lichtman said they had to go through a lot of contacts to get to people such as Terry Gilliam and Alice Cooper, they found people itching to talk about the subjects "Something Cool" covers. "Terry Gilliam has a lot to say about ["Monty Python" actress and comedian] Carol Cleveland," Thyre said. "He wants to promote her; Neil Innes wants to promote her. They want to give credit where credit is due."
A Shared Purpose
While the first three episodes of "Something Cool" are about women, its creators stress it is not an expressly feminist show. There's nothing written down anywhere that says the show will focus only on women, but as Lichtman and Thyre began drawing up lists of possible subjects, a pattern quickly emerged.
"It wasn't a conscious thing," Thyre said. "It just came to be that way organically, because guess what? Women and minorities are underappreciated, and tend not to get credit for their own work."
Thanks to the decades of chauvinism, sexism and racism that permeated the entertainment industry, Thyre and Lichtman soon developed a long list of female musicians, comedians, actresses and writers whose stories they wanted to share. But as they looked that list over, finding women who were well past retirement age, they realized that for some stories, they'd have to act fast. "We thought about calling the show, 'Gonna Die Soon,'" Lichtman said, joking.
That added a measure of urgency to the show's mission. "You want to get this stuff down. You want to preserve it," Lichtman said. "You want to give them the appreciation they're due."
A Draw?
Lichtman and Thyre understand that, on some level, the success of "Something Cool" will be defined by its ability to lure people into signing up for a service that costs $4.99 per month. "Howl is a subscription service," Thyre said. "We have to bring people to the service."
They will have some ability to track how well they do. Midroll has given their show a referral code -- COOL -- that people can use to sign up for a free month, and it will not be the only metric used to determine their success. Midroll's chief content officer, Chris Bannon, said in an email to International Business Times that he and his colleagues look at "a broad range of qualitative and quantitative data" when deciding whether to renew shows.
Regardless of how the show does, Thyre and Lichtman feel like they have hit upon something promising. And while they have not yet firmed up their plans for who they will profile in subsequent seasons, they think they're not hurting for options. According to Thyre, "We were making this list when we realized, 'Oh my God, this could go on forever.'"
© Copyright IBTimes 2023. All rights reserved.