Sony CEO Michael Lynton Has Gone Back To The Fax Machine Since The Hack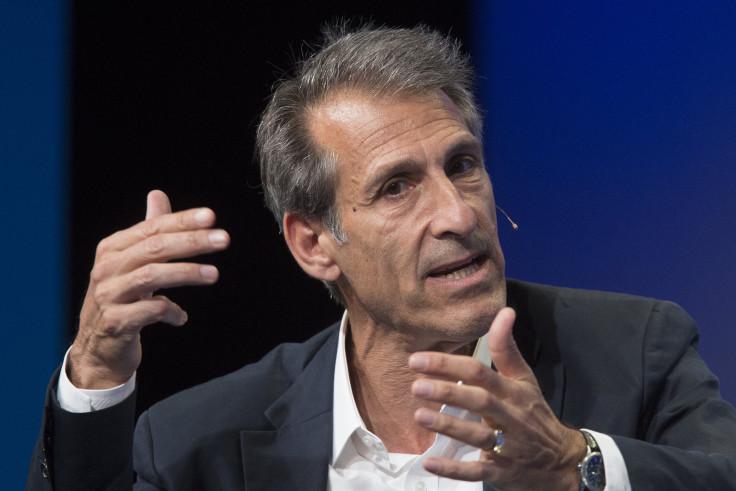 DANA POINT, California — Michael Lynton, chief executive of Sony Entertainment, has his eye firmly on the future. He's a huge fan of virtual reality and a Snapchat board member. He's also a fax machine enthusiast. And that's a result of the fallout from Sony's late 2014 hack.
At the Code/Media conference Thursday afternoon at the Ritz-Carlton, Laguna Niguel, Lynton said that that while the hack of the company's confidential data, including private emails and unreleased movies, is clearly in the past, it's changed the way he does sensitive business. Instead of emailing certain information, he's writing it out longhand and dialing up the recipient.
"My fax machine is getting great use," he said.
Lynton, who's involved in movies, television and music, said that concerns about "peak television" — there were 409 original scripted shows last year — may not be so much about an audience unable to consume more. He's seen a limitless appetite for content, but he said the constraining factor could be the finite amount of creative talent capable of producing a quality show. He also said that technological advancements like digital video recorders and streaming services make it possible to think outside the box — literally — and produce episodic television that doesn't have to be self-contained.
"Technology for the first time has fundamentally changed television," he said. "You can have these open-ended episodes that you couldn't have before because there was no catch-up. The fundamentals of moviemaking haven't changed."
Another thing that also hasn't changed in the movie business is "windowing," where films are released to different distribution channels at different times. Some producers have tweaked the process — Netflix released "Beasts of No Nation" in theaters the same day it went live on its streaming service — and there are concerns about advances in recording technology making piracy more of an issue, but Lynton said the data on that is inconclusive. And besides, studios are continuing to benefit tremendously from the strategy.
"It's been enormously profitable for the studios," he said. "I think we should act with extreme caution to break a model that's working."
Lynton believes windowing is also coming to the music industry, as both physical record sales and downloads have declined in the face of streaming services. He thinks the answer is in subscription services, and he believes those focused on music can justify the $10/month people pay for Netflix, with its libraries of movies and TV shows.
"You listen to a song multiple times," Lynton said. "You watch a movie once. If you're comparing the $10 you pay for Spotify to the $10 you pay for Netflix, that seems fair to me."
© Copyright IBTimes 2023. All rights reserved.