Sony PS4 Release Date Announced: Playstation 4 Launch Coming Nov. 15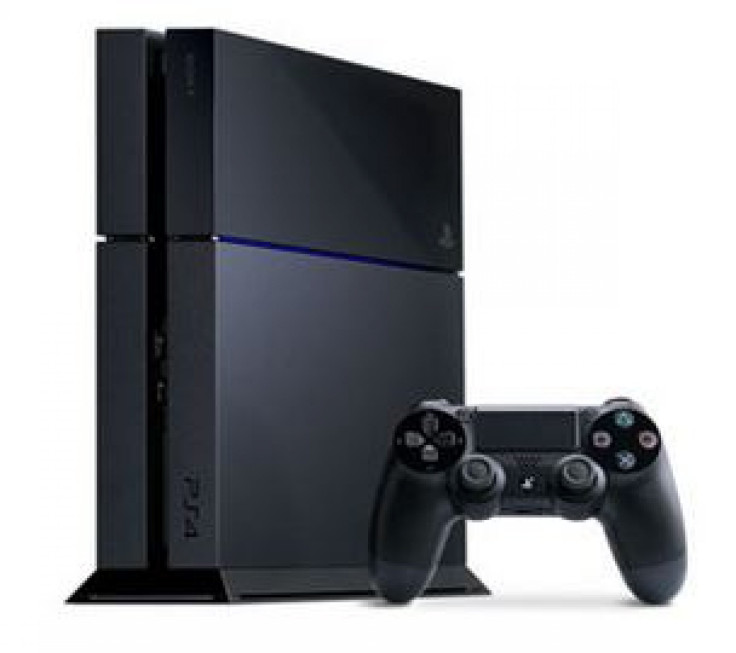 The PS4 will be released on Nov. 15, Sony announced during an event that they hosted during Gamescom 2013. The PS4 will be launched in 32 countries. That's two full weeks before Nov. 29, which is Black Friday, the busiest shopping day of the year.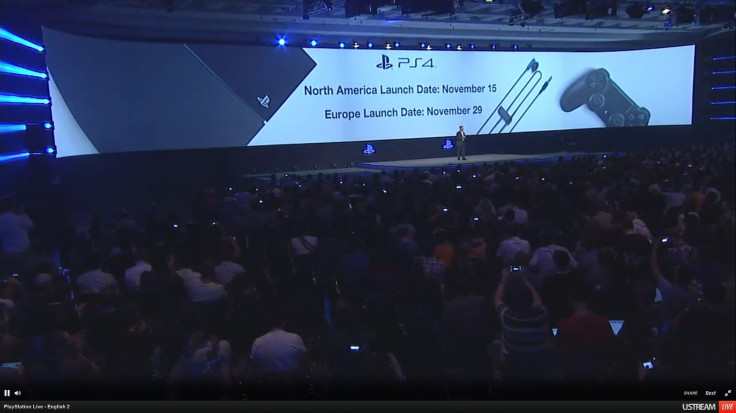 We have long speculated that the PlayStation 4 would be released prior to Black Friday, the biggest shopping day of the year. After all, a historical precendent was set the last time Sony released a new PlayStation video game console. The PlayStation 3 was released on Nov. 17, 2006, a full week before that year's edition of Black Friday.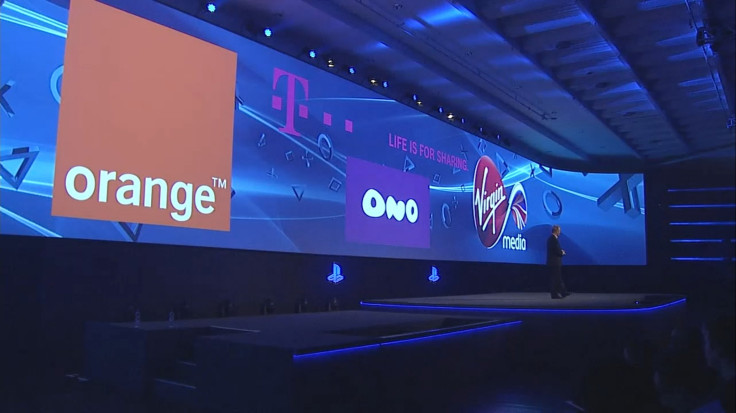 Here's another exciting announcement for European PS4 gamers. Sony will partner with European ISPs Orange, Virgin, T-Mobile and Ono to provide PS4 gamers with high-speed internet service, giving them special access to pipeline that will grant PS4 owners speeds of up to 200MBs per second. Pricing and availability information will be revealed at a later date.
Aside from the announcement of the PS4 release date, other news was made during Sony's Gamescom 2013 press conference. "Gran Turismo 6," the next installment in the long-running racing franchise, will be released on Dec. 6 for PS3 worldwide. "Grand Theft Auto 5," which will be released on September 17, will be included as part of a special PS3 hardware bundle. On top of that, anyone who pre-orders "GTA 5" from the PlayStation store will be able to purchase any Rockstar Games game, the studio behind the "Grand Theft Auto" series, 75 percent off.
The PS Vita is getting a big price cut. The PS Vita will now cost $199 and there will be "significant reductions" to the prices of PS Vita memory cards.
The Xbox One, which will be the PS4's main competition during this console release generation, will be released sometime this November. An exact Xbox One release date has yet to be announced, though its possible that the Xbox One release date was leaked in this "Call of Duty: Ghosts" ad, which has since been edited. The original ad seemed to suggest a Nov. 5, 2013 release date for the Xbox One.
What do you think of the PS4 release date? What do you think of Sony's Gamescom 2013 event and the announcements that Sony made at Gamescom 2013? Sound off in the comments below.
© Copyright IBTimes 2023. All rights reserved.