Sony To Release Project Morpheus VR Headset Early Next Year, It Says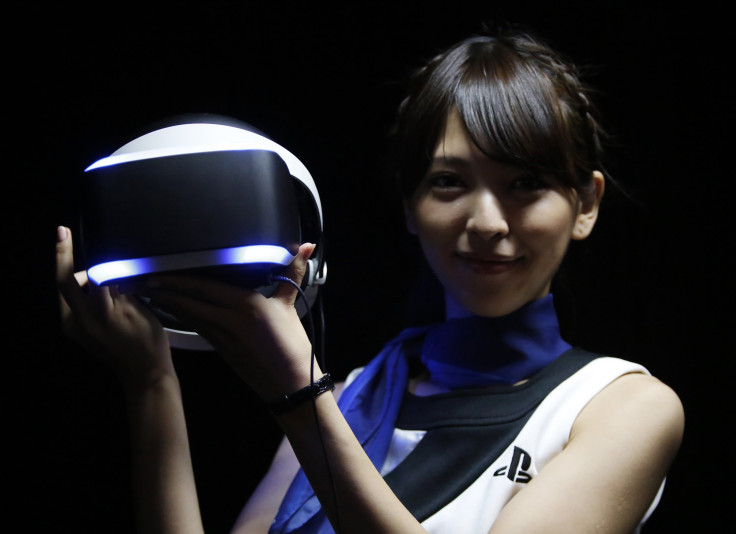 Sony says its Project Morpheus will be released for the PlayStation 4 in the first half of 2016, bringing virtual reality to its game console. The manufacturer revealed a new design for the headset as well as improved hardware specifications, as it prepares to release the PS4-powered VR headset in the coming months, according to Engadget.
Project Morpheus now has a larger, OLED display, at 5.7 inches, Sony said Tuesday at the Game Developers Conference in San Francisco. Sony did not announce a price for the VR headset, which will offer "super low latency" (below 18 milliseconds) that will make for hyper-realistic imagery, it said.
Project Morpheus' refresh rate is now 120 Hz, double what it was for a previous version of the headset, to make quick-moving subjects appear more natural. The PS4 VR headset's display has also been upgraded to a 1920 x 1080p, or full HD resolution, which will reduce the "screen door" effect that appears on many VR headsets, the company said.
The field of view for someone wearing Project Morpheus is now 100 degrees, Sony said. The manufacturer has also added nine LEDs to the headset's exterior, to help the PS4 track the VR headset. The device will face off against Facebook Inc.'s Oculus Rift, a similar headset that offers VR for PCs.
© Copyright IBTimes 2023. All rights reserved.