'Spider-Man: Far From Home' Trailer Reveals Jake Gyllenhaal's Mysterio; See Fan Reactions
The first "Spider-Man: Far From Home" trailer finally debuted Tuesday morning, and fans were excited to see a glimpse of Peter Parker. However, it seem like Mysterio may have stolen the spotlight.
Jake Gyllenhaal's version of the comic book character drove much of the conversation online after Sony released the trailer. Both the character and Jake Gyllenhaal's names were trending worldwide on Twitter along with the film's title. Twitter users had plenty of thoughts about the new face.
Many were impressed that Mysterio's outfit is true to the comics. He even has a fishbowl helmet.
"Marvel somehow managed to make Mysterio's fish bowl look not entirely hilarious and I'm impressed," one user wrote.
Another felt that his helmet was an all caps occasion. "MYSTERIO HAS THE FISHBOWL I AM A HAPPY MAN," a fan tweeted.
Lots of commenters just seemed to be excited that the Marvel Comics character finally made it to the big screen. Others seemed enthused that Gyllenhaal, a one-time Academy Award nominee, is playing the role.
Mysterio is known as a villain in the comics, but in December, Gyllenhaal claimed that he was actually partnering with Spider-Man to fight the Elementals. "Mysterio is a cool new hero that's been recruited by Nick Fury [Samuel L. Jackson] cause of a threat that's facing the world, and he teams up with Spider-Man to face that threat," Gyllenhaal revealed in Brazil last month.
Tom Holland, who plays Peter, said that much of the film is about their relationship. "The amazing story in this film is the relationship between Spider-Man and Mysterio," Holland added. "It's not your average story. We are brothers in arms. We are a team and we are teaming up to take down this crazy force, which is the Elementals."
The "Spider-Man: Far From Home" trailer revealed that many Marvel characters will survive another threat: Thanos. Peter and Nick Fury both turned to dust at the end of "Avengers: Infinity War." Since they're alive and well in the July movie, it's safe to say they'll be saved in "Avengers: Endgame," due out in April.
"Spider-Man: Far From Home" hits theaters July 5.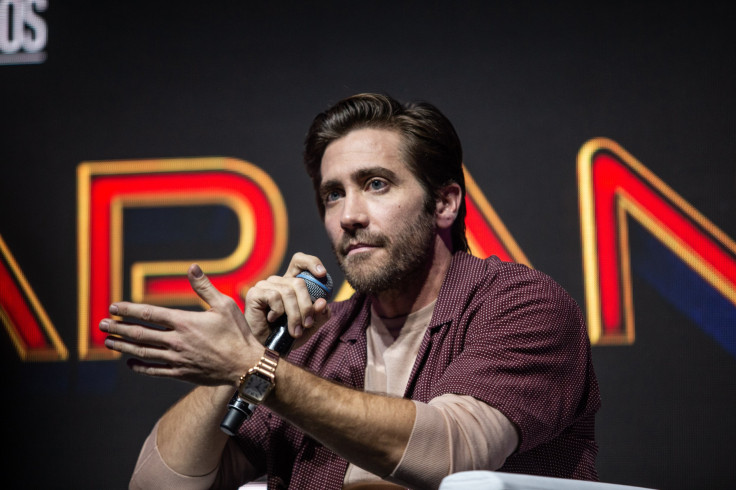 © Copyright IBTimes 2023. All rights reserved.