Spotify Thinks It Can Make You Watch Spotify As Much As You Listen To It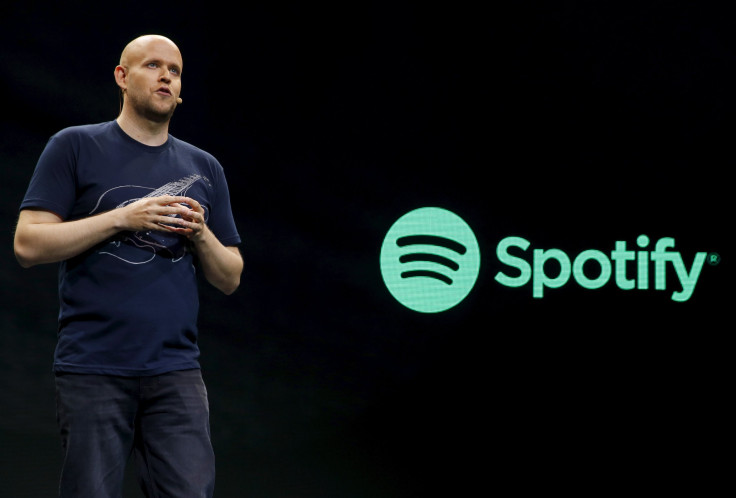 Spotify has long wanted to turn itself into an app that people look at as much as listen to, and 2016 is the year that may finally happen. According to a report Monday in the Wall Street Journal, Spotify's video features, first promised in May at a media event in New York City, will finally be available to its mobile users within a matter of weeks. Android phones will get video first, followed by iPhones a week later.
At the time it was first announced, Spotify's push into video content was hailed as a way for the streaming music giant to drive listeners to watch more video ads and create a meaningful bump in ad revenue. There were major questions about whether people who treated Spotify as a mobile radio station or jukebox would feel comfortable looking at it as a news source or a sports clips destination. Yet when Spotify's vice president of product, Shiva Rajaraman, laid out the company's reasons for adding video, he framed it as an opportunity to scratch an itch among its users.
"This is fundamentally about giving music fans what they want," Rajaraman said. "We are fine on monetization. This is primarily a demand play."
Spotify may have been one of the first streaming music services to announce it would offer video, but it will wind up being one of the last to actually get those features out there. Rivals Tidal, Rhapsody and Apple Music (to say nothing of YouTube) have all been adding video content to their platforms for months, both in the form of original clips and in live streams of exclusive content. The clips — which include things like interview footage, clips of live performances, and original series discussing individual songs and performances — are shot both in the United States and in other markets around the world.
Yet unlike Spotify, almost all of the video content those other services are offering is expressly musical, or very close to it (one exception: a drama on Tidal called "Money & Violence," a gritty show about street life in Brooklyn). That sets up a sharp contrast to Spotify, which licensed content from media giants including the BBC, ESPN and Vice, much of it nonmusical.
While executives at Spotify and other streaming music services will tell advertisers that music listening is a great predictor of buyer behavior, it's far less clear that it is a great predictor of viewing habits, or preferences for certain kinds of television shows. Being a fan of Pink Floyd assures an advertiser you might be a Republican, but does liking the band Girls mean you might like a show like "Girls"?
"I think you can, based on the music people listen to, determine their style and their mood, among other things," said Bryce Clemmer, the co-founder of streaming music video provider Vadio.
The extent to which that's true remains to be seen. While Spotify figures that out, and to cut down on the confusion among users, it's focused its attention on creating programming packages, including things like "News of the Week" or "Laughs at Lunch," which will make consuming videos easier.
But if Spotify does manage to figure out how to take the data it has about its listeners and use it to figure out what kinds of nonmusical video to license (or commission), it will be one of a very small number to do so. For example, Vevo, the music video joint venture between Universal Music Group, Sony Music Entertainment, Google and Abu Dhabi Media, has been trying to come up with winning original content series for years.
Getting to the point where they can serve users' eyes as well as it serves their ears may take a long time. And maybe, by the time they do, the fact that Spotify is now just a streaming content provider, rather than simply a streaming music service, may not stand out very much in the digital ecosystem at all.
"Eventually, video content will be integrated into every major digital platform," Clemmer said. "It's just a question of when."
© Copyright IBTimes 2023. All rights reserved.