'Squid Game' Season 2 Starts Filming In Seoul; T.O.P's Character Revealed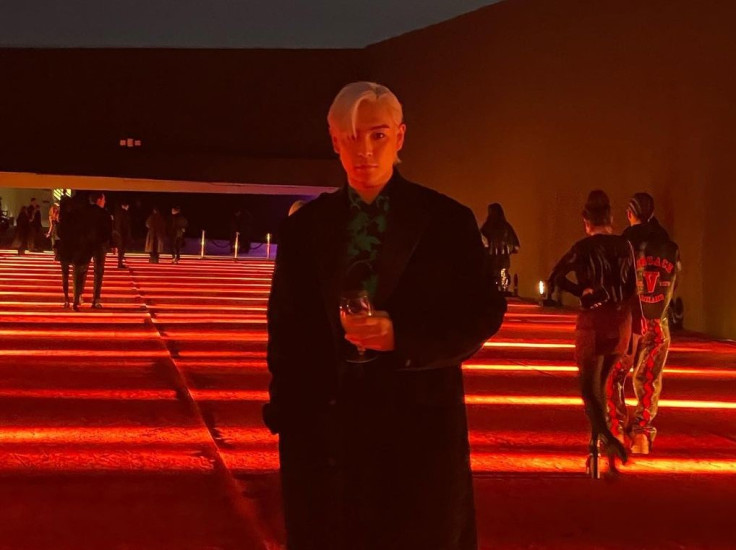 KEY POINTS
Former BIGBANG member T.O.P joined the cast of "Squid Game" Season 2
"Squid Game" Season 2 reportedly started filming in Seoul, South Korea, this week
T.O.P will reportedly play the role of a retired idol in the series' second season
The filming for the second season of Netflix's hit series "Squid Game" has begun.
Netflix's highly-anticipated "Squid Game" Season 2 started filming this week in Seoul, South Korea, according to a report by South Korean media outlet Star Today.
T.O.P, whose casting raised concerns from the public, reportedly joined the filming for the series as scheduled. It was also revealed that the former BIGBANG member will play the role of a retired idol, who is described as an important character in the series.
On June 29, "Squid Game" Season 2 revealed its official cast, including T.O.P, who is set to make his Netflix debut in the second installment of the hit dystopian series.
He previously starred in several K-dramas, including "I am Sam" in 2007, "Iris" in 2009, and "The Secret Message" in 2015. He also starred in South Korean movies such as "71: Into the Fire" in 2010, "Commitment" in 2013, "Tazza: The Hidden Card" in 2014, and "Out of Control" in 2017, among many others.
However, after the announcement, the casting of T.O.P – whose real name is Choi Seung-hyun – in "Squid Game" Season 2 raised concerns from the public.
Amid the controversies and backlash to T.O.P's involvement in "Squid Game," the production team behind the series told media outlets that Hwang Dong-hyuk, the director, will remain silent regarding his casting choice.
In 2016, the 35-year-old South Korean rapper was found guilty of using the illegal drug marijuana and received a two-year probation sentence.
In 2019, T.O.P claimed on his social media accounts that he has no intention of returning to the entertainment scene, according to Allkpop. However, in April 2022, the former BIGBANG member took part in his former group's digital single, "Still Life," before leaving YG Entertainment.
T.O.P made headlines last month after confirming his departure from BIGBANG via a comment on a post he shared of him working on his solo comeback.
In other news, T.O.P is set to participate in the dearMoon CREW – the first civilian mission to the moon in a SpaceX Starship – alongside crew leader Yusaku Maezawa and other crew members Steve Aoki, Yemi A.D., Rhiannon Adam, Tim Dodd, Karim Iliya, Brendan Hall, Dev D. Joshi and backup crew Kaitlyn Farrington and Miyu.
Japanese billionaire Maezawa announced on Dec. 9, 2022, the full dearMoon crew and confirmed that the first civilian expedition to the moon was well on its way for 2023.
The chosen crew is expected to go on an all-expenses-paid, eight-day trip around the moon with Maezawa in one of Elon Musk's SpaceX rockets sometime this year.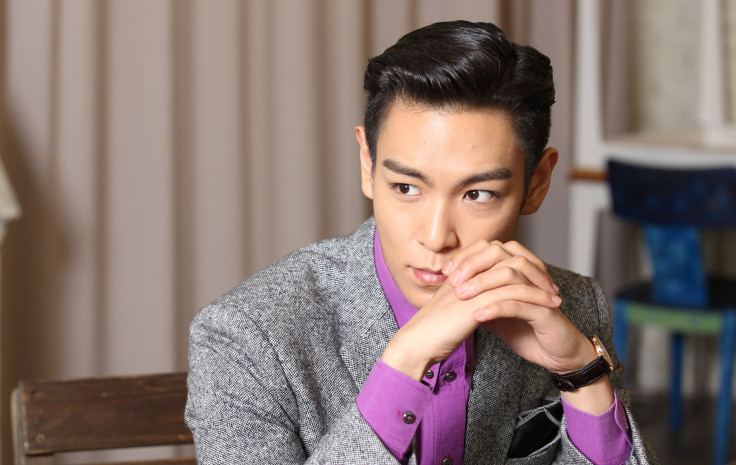 © Copyright IBTimes 2023. All rights reserved.