Staff Member Tried To Sell Private Schedule Of BTS' V In Paris: Media Outlet
A French media outlet has revealed that a member of V's entourage tried to sell them the BTS singer's private schedule while he was in Paris last week.
"Now that Taehyung (V) left, we can speak," KPop In Paris, a website that covers all K-pop-related performances and activities in the country, noted in a tweet Sunday, according to a translation provided in Koreaboo's report.
The French media outlet's tweet came with a screenshot of the supposed conversation with the unnamed staff member who allegedly tried to sell information about the singer's whereabouts in Paris.
"Some people, ill-intentioned and having information on his schedule, because by being part of it, wanted to sell us information, confidential about his coming (with place, time and so on) for $361 (350 €)," the outlet wrote in the caption, as per Google's translation.
The outlet then said they have reported the matter to V's management agency, Big Hit Music, and warned others not to patronize such offers for the protection of the artists.
"Be careful, and don't buy this kind of information. You encourage people to start again, and it's a lack of respect for the artist, especially since if you buy it, you will use it," KPop In Paris said in another tweet.
"Lots of info got out, but the only person to blame is whoever was selling the info," the outlet continued.
The "Dope" singer briefly left for Paris last week for an undisclosed project. He returned to South Korea Monday after his four-day overseas trip.
Fans expressed their concern for the boyband member and reminded each other that celebrities also deserve privacy.
"Like a desire to puke... That a sh--bag who works with him temporarily wants to sell information on him, I can imagine it because 0 honor, but that 'fans,' 'army' buy really this info... Both disgust me as much," one of them tweeted.
Another supporter said, "Every time he [V] arrives in Paris, something happens, honestly I don't understand these people...I don't see the point of going to see him at the airport??!!! And to know this info!! How will it help you... there is still a human who just wants to enjoy his stay."
One fan even created an email template others can use in reporting similar incidents. Sharing it with other supporters, the fan wrote, "Hello ARMY, I made a report email template & guide for us to use to communicate with Big Hit in order to keep the members of BTS as safe as possible."
Meanwhile, other fans criticized the music agency and alleged that they did not provide bodyguards while the "Black Swan" singer was in Paris.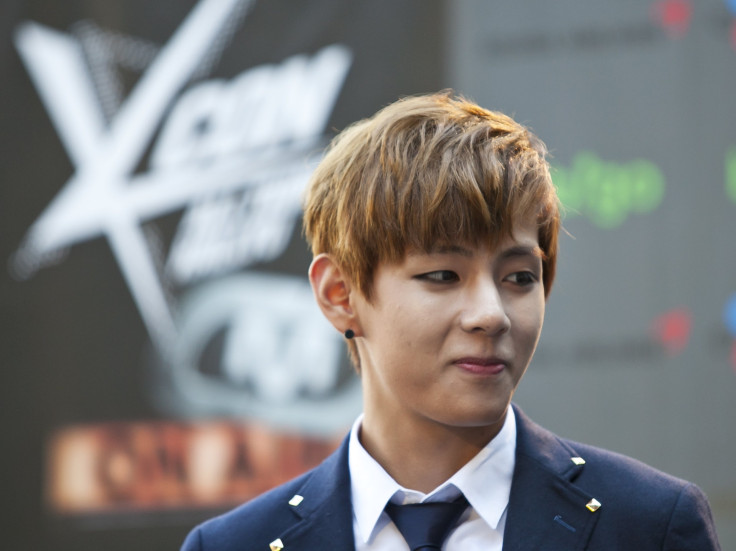 © Copyright IBTimes 2023. All rights reserved.