'Star Wars: The Rise Of Skywalker' Reshoots And Trailer Update Revealed
The "Star Wars: The Rise of Skywalker" reshoots that were taking place at the Bad Robot headquarters in California have reportedly wrapped filming. JJ Abrams is currently busy putting together the next trailer of the movie, which is expected to be released on Oct. 21.
The reshoots in Santa Monica, California started on Sept. 30. There were signs posted outside the Bad Robot building to advise people not to park there. Generators and many trailers were also spotted at the location, which suggested that filming was going on.
According to Bespin Bulletin, the signs are gone and people are being allowed to park near the Bad Robot building since Oct. 10. The generators and the trailers are also gone, which means the filming has wrapped.
While Abrams has taken a long time for the reshoots, it is not uncommon for a big budget Hollywood movie to go for extensive filming after the production wraps. "Star Wars" creator George Lucas was also roped in for the additional filming to act as a consultant.
The extensive filming and Lucas joining "Star Wars: The Rise of Skywalker" doesn't mean that the movie is in any kind of trouble. The cast members who were reportedly a part of the reshoots were Daisy Ridley and John Boyega, which means they shot some significant scenes in the studio.
With the production now finally complete, Abrams will be busy with not only putting together the final cut, but also the next trailer. According to Bespin Bulletin the video is expected to be released on Oct. 21 during "Monday Night Football." The fans can expect a teaser this Sunday in preparation for the video release.
The upcoming trailer release will be the last for "Star Wars: The Rise of Skywalker." The film is set to be released on Dec. 20.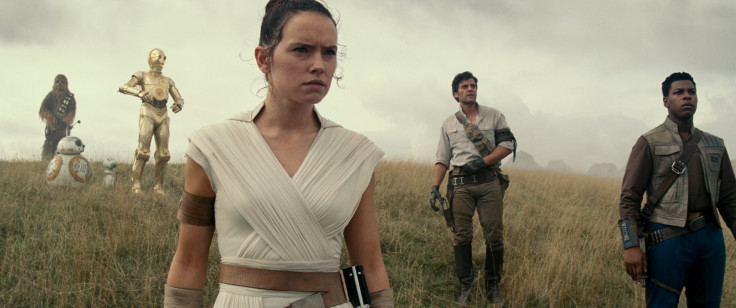 © Copyright IBTimes 2023. All rights reserved.