State Department's Worldwide Travel Alert: What It Means For Everyday Travelers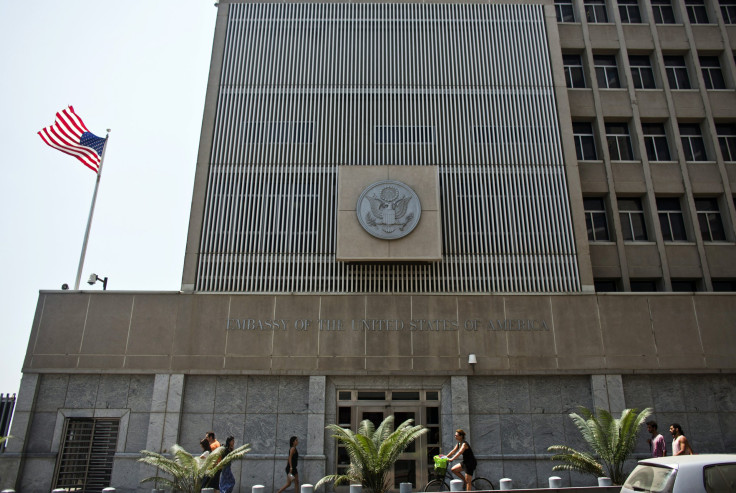 The U.S. State Department issued a wide-ranging travel alert on Friday that warned all U.S. citizens of the "continued potential for terrorist attacks," particularly in the Middle East and North Africa, and possibly occurring in or emanating from the Arabian Peninsula. In broad terms, the alert cautioned that new information suggested al Qaeda and affiliated organizations continue to plan terrorist attacks in the region and beyond.
At least 19 diplomatic missions will remain closed until Aug. 10 "out of an abundance of caution" after the U.S. reportedly intercepted al Qaeda messages. Some reports have suggested a plot against an embassy, possibly related to the 15th anniversary of the bombings of U.S. embassies in Kenya and Tanzania on Aug. 7. Those bombings killed hundreds and made the late al Qaeda leader Osama bin Laden a household name.
The State Department regularly issues travel alerts for U.S. citizens, but this sweeping blanket alert, which doesn't expire until Aug. 31, has left many would-be travelers confused. Here's a rundown of what you need to know:
Why Warn Travelers?
Although the closure of U.S. diplomatic missions in the Middle East and North Africa (including popular travel destinations such as Abu Dhabi, Dubai, Doha, Cairo and Muscat) was meant to protect government employees, the State Department warned that everyday citizens remain targets, too. "U.S. citizens are reminded of the potential for terrorists to attack public transportation systems and other tourist infrastructure. Terrorists have targeted and attacked subway and rail systems, as well as aviation and maritime services," the department said in the alert. "U.S. citizens should take every precaution to be aware of their surroundings and to adopt appropriate safety measures to protect themselves when traveling."
If Embassies And Consulates Are Closed, Can Travelers Still Get Help?
Closures affect routine public services such as passport and visa issues, but emergency services will still be available across North Africa and the Middle East. Travelers are advised to contact their appropriate diplomatic mission's emergency number for all pressing matters.
Are Warnings Like This Common?
The State Department issues travel alerts "to disseminate information about short-term conditions, either transnational or within a particular country, that pose a significant risk to the security of U.S. citizens." Such risks include natural disasters, coups, election-related demonstrations or violence, high-profile events or terrorist attacks (and anniversaries of past attacks). There are five other travel alerts in effect, encompassing warnings over political unrest in Mali, Cameroon, Egypt and Iran, and a broad alert on hurricane season. The worldwide travel alert is unique in its scope, covering a vast area and warning specifically of a terrorist attack.
What Does The State Department Recommend?
Its warning may sound like fearmongering, but the State Department does have a goal: to get all U.S. citizens to register their travel plans with the Consular Section of the U.S. Embassy through the department's travel-registration website. "We strongly recommend that U.S. citizens traveling abroad enroll in the Department of State's Smart Traveler Enrollment Program," the agency said on Friday. Known as STEP, the program gives travelers the latest security updates and makes it easier for the U.S. embassy or nearest U.S. consulate to contact them in case of an emergency.
Where Else Can Travelers Get Up-To-Date Information?
U.S. citizens traveling abroad are advised to regularly monitor the State Department's travel website. The site includes sections on Worldwide Caution, Country Specific Information, Travel Warnings and Travel Alerts. The department also suggested checking its Facebook and Twitter pages for regular updates, and downloading its free Smart Traveler app, available through either Apple's iTunes or Google Play. Travelers can obtain additional updates on security conditions via the toll-free number 1-888-407-4747 (within the U.S. or Canada) or 1-202-501-4444 (when calling from abroad). Both lines are operational between Monday and Friday from 8 a.m. to 8 p.m. EDT.
What Happens Next Under A Worldwide Travel Alert?
Most global airlines have reported business as usual, and none thus far have indicated they will issue travel waivers for customers scheduled to fly into the Middle East and North Africa through the end of August. Meanwhile, the Transportation Security Administration has declined to comment on whether security was ramped up in response to the worldwide travel alert. Because the U.S. hasn't warned against travel to any specific country under the current alert, most travelers have been advised to simply use extra caution and be mindful of their surroundings while abroad this August.
© Copyright IBTimes 2023. All rights reserved.
FOLLOW MORE IBT NEWS ON THE BELOW CHANNELS