This State Has Highest COVID Death Rate In The US
As the Delta variant continues to surge across the U.S. and the death toll mounts, one state in the country has topped the list for the most COVID-related deaths per 100,000 people, stealing the undesirable title from New Jersey.
Mississippi now leads the nation for the most COVID-19 deaths per 100,000 residents, passing New Jersey, which topped the list for 15 months until last week, according to the Mississippi Free Press.
Mississippi's deaths per 100,000 has risen to 306, pushing past New Jersey's reported 292 per 100,000 people, according to data from the Centers for Disease Control and Prevention.
Health officials in the state blame the rise in COVID cases on Mississippi being complacent about vaccinations and observing COVID protocols.
Mississippi State Health Officer Dr. Thomas Dobbs said during a Sept. 3 Mississippi State Medical Association press conference, "It's bad. It doesn't have to be this way. In Mississippi, we shouldn't be complacent. We should use our tools to advance. And this isn't just in COVID. This is in every health care arena," as reported by the Mississippi Free Press.
Compounding the issue is Mississippi's low vaccination rate, which once ranked dead last in the nation. Now ranked 46th in the country, ahead of only Alabama, Idaho, West Virginia, and Wyoming, about 42% of the state's population is vaccinated, according to the Mississippi State Department of Health – well below the national average of 55%.
As of Wednesday, Mississippi has reached 9,100 total COVID-19 deaths, with more than 1,000 of those deaths reported in the last 22 days, data from the MSDH indicated. But officials believe that the death toll from COVID in Mississippi is much higher than reported.
The Mississippi State Department of Health recorded more than 12,000 excess deaths that occurred since spring 2020, the Mississippi Free Press said.
According to Dobbs, "excess deaths" measure how many more people died from all causes during a year compared to the average number of yearly deaths in recent years, the news outlet reported. He added that MSDH was "almost certainly undercounting" deaths as a result of "conservative" counting procedures.
The U.S. has recorded over 666,000 COVID-19 deaths since the pandemic began last year, and has had over 41 million coronavirus cases reported, according to Johns Hopkins University.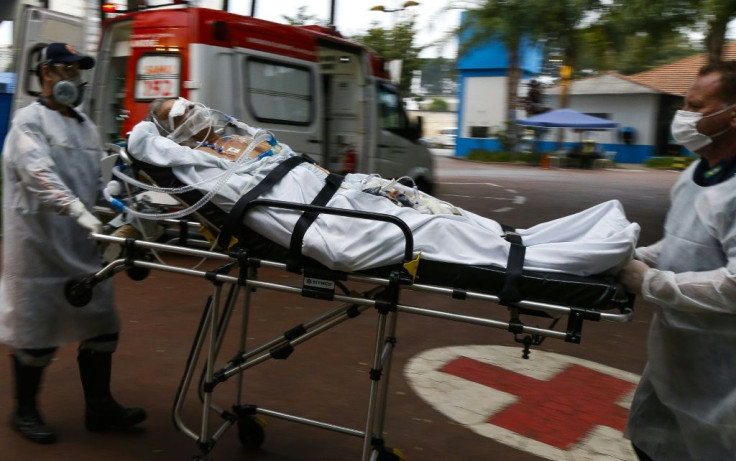 © Copyright IBTimes 2022. All rights reserved.
FOLLOW MORE IBT NEWS ON THE BELOW CHANNELS