Stephen Colbert Auctions Microwave Stolen From Bill O'Reilly On Ebay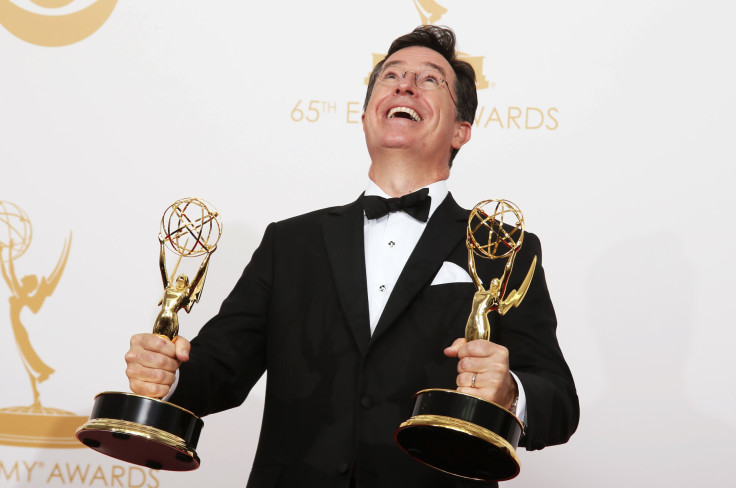 Stephen Colbert is auctioning a microwave he stole from Bill O'Reilly's green room back in 2007 on eBay. According to the listing, the microwave is "lightly used, but still works."
All of the proceeds will go to the Yellow Ribbon Fund, a charity that helps injured service members and their families, particularly in the transition from service to civilian life.
Bidding started at $43 on Wednesday afternoon and less than 24 hours later, the microwave stands at $85,400. The auction ends on Saturday, Feb. 22.
The sale is a response parody of O'Reilly's own auction for his signed notes from his Super Bowl interview with President Barack Obama. O'Reilly is starting the bidding at $10,000 for the scarcely noted notes from the interview that he says will "go down in journalistic history."
The benefits from O'Reilly's notes will go to The Fisher House Foundation, a foundation that provides housing across the country for families of service people being treated in nearby medical centers. The notes are signed by both O'Reilly and President Obama. With 16 days left as of Thursday afternoon, the high bid stands at $30,000. O'Reilly is also offering copies of the interview notes for $25.
Colbert's description for the auction says:
"Nation, don't miss your chance to bid on what one day historians will say I said was history; the microwave I stole from Bill O'Reilly when I appeared on his show in 2007. Not only has it been an iconic piece of my set for seven years, but it is the last known remaining spin zone from the O'Reilly Factor, and it can microwave the heck out of a frozen burrito. It is also signed by yours truly, and one hopes by Papa Bear himself. Bid now, bid often, and bid big, because who knows what other celebrities will sign it, or not. One of a kind." – Stephen Colbert, The Colbert Report.
So if you have six figures to spare for the fully functioning piece of comedy history, bid on the microwave here. Watch Colbert and O'Reilly go at it below.
© Copyright IBTimes 2023. All rights reserved.