Steve Jobs' Birthday: 10 Funny, Inspirational Quotes in Honor of Legendary Apple Innovator's 57th Birthday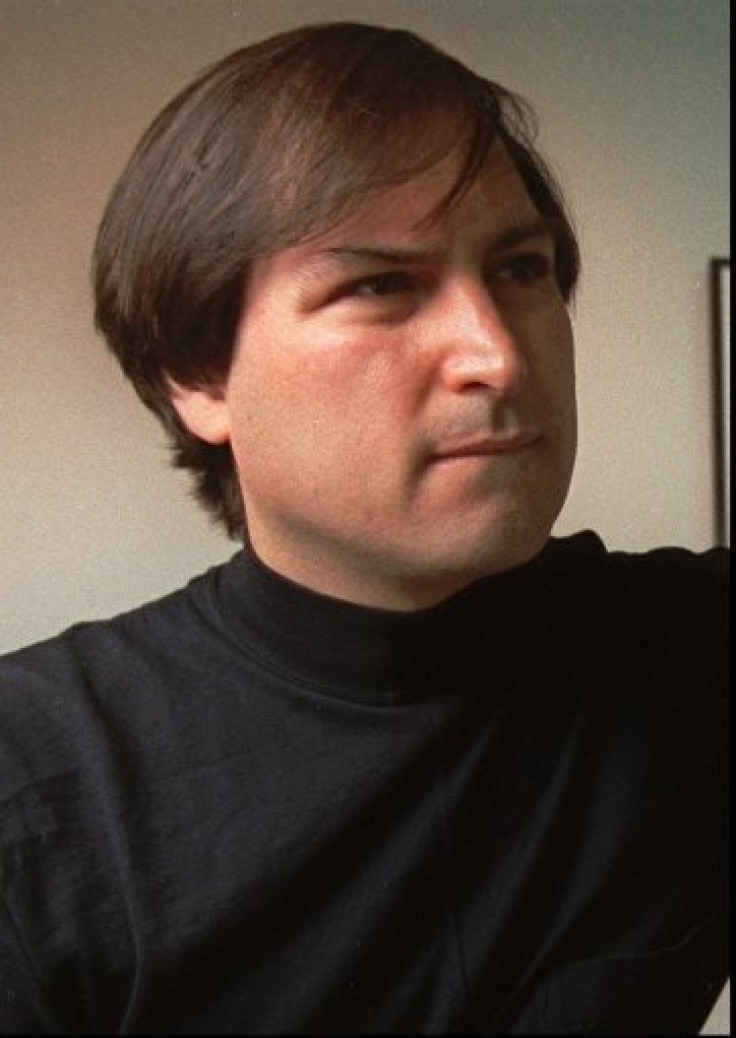 Visionary Steve Jobs would have celebrated his 57th birthday Friday. The legendary Apple co-founder and innovator passed away on Oct. 5, 2011 after a long and public battle with disease. He was 56.
Throughout his life, Jobs revolutionized the personal computer at Apple, changed the music industry with the iPod and iTunes Music Store, co-founded Pixar Animation studios and set a new standard for animated films, and oversaw the production of the iPhone, among other visionary inventions.
In commemoration of what would have been his 57th birthday, we honor the legendary Jobs with ten funny and inspirational quotes he said throughout his life.
It takes these very simple-minded instructions--'Go fetch a number, add it to this number, put the result there, perceive if it's greater than this other number'--but executes them at a rate of, let's say, 1,000,000 per second. At 1,000,000 per second, the results appear to be magic. -- Playboy, Feb. 1, 1985
We think the Mac will sell zillions, but we didn't build the Mac for anybody else. We built it for ourselves. We were the group of people who were going to judge whether it was great or not. We weren't going to go out and do market research. We just wanted to build the best thing we could build. When you're a carpenter making a beautiful chest of drawers, you're not going to use a piece of plywood on the back, even though it faces the wall and nobody will ever see it. You'll know it's there, so you're going to use a beautiful piece of wood on the back. For you to sleep well at night, the aesthetic, the quality, has to be carried all the way through. -- Playboy, Feb. 1, 1985
It's more fun to be a pirate than to join the navy. -- Quoted in Odyssey: Pepsi to Apple, 1987
When you're young, you look at television and think, There's a conspiracy. The networks have conspired to dumb us down. But when you get a little older, you realize that's not true. The networks are in business to give people exactly what they want. That's a far more depressing thought. Conspiracy is optimistic! You can shoot the bastards! We can have a revolution! But the networks are really in business to give people what they want. It's the truth. -- Wired, February 1996
I wish him the best, I really do. I just think he and Microsoft are a bit narrow. He'd be a broader guy if he had dropped acid once or gone off to an ashram when he was younger. -- On Bill Gates, The New York Times, Jan. 12, 1997
The cure for Apple is not cost-cutting. The cure for Apple is to innovate its way out of its current predicament. -- Apple Confidential: The Real Story of Apple Computer Inc., May 1999
We made the buttons on the screen look so good you'll want to lick them. -- On Mac OS X, Fortune, Jan. 24, 2000
Quality is more important that quantity. One home run is much better than two doubles. - Businessweek
Your time is limited, so don't waste it living someone else's life. Don't be trapped by dogma - which is living with the results of other people's thinking. Don't let the noise of others' opinions drown out your own inner voice. And most important, have the courage to follow your heart and intuition. They somehow already know what you truly want to become. Everything else is secondary. -- Stanford commencement speech, June 2005
Remembering that I'll be dead soon is the most important tool I've ever encountered to help me make the big choices in life. Because almost everything - all external expectations, all pride, all fear of embarrassment or failure - these things just fall away in the face of death, leaving only what is truly important. Remembering that you are going to die is the best way I know to avoid the trap of thinking you have something to lose. You are already naked. There is no reason not to follow your heart. -- Stanford commencement speech, June 2005
Click. Boom. Amazing! - Macworld Keynote in 2006
Must Read: Happy Birthday Steve Jobs: The Man Who Changed the Way We Communicate (PHOTOS)
© Copyright IBTimes 2023. All rights reserved.