Steven Sabin, California Pastor Arrested For Child Pornography Possession, Distribution
A senior pastor at a Sunset District Lutheran church was one of the five suspects arrested on charges of possessing or distributing child pornography on social media, San Francisco police said Tuesday.
Rev. Steven Sabin, 59, a pastor serving the Christ Church Lutheran at Quintara Street and 20th Avenue, Sunset District, was arrested Thursday after the San Francisco Police Department's (SFPD) Internet Crimes Against Children Unit discovered "hundreds of child pornography videos and images depicting juvenile minors being sexually abused" at his home, located at the 1300 block of Market Street, San Francisco Chronicle reported.
Sabin was also reportedly involved with "distributing child pornography through an online social media application" as authorities found child porn on his cell phone and cloud storage. The pastor, along with Nicholas Fong, 24; Donald Wright, 58; Elihu Hernandez, 43; and Trevor Schlesinger, 37; were booked in the County Jail, although it was not immediately clear whether they have been officially charged.
Sabin became a person of interest for investigators after they came across social media posts by him containing pornographic material while actively searching for illegal content.
The pastor made headlines in 1998 when he came out as a gay man and was dismissed from the Lutheran Church for his sexual orientation. He was reinstated to the Evangelical Lutheran Church in 2010, a sect which is considered to be the most tolerant of the LGBT community within Lutheranism.
"If you are looking for a church home, or just looking, we invite you to worship with us," Sabin wrote in a message on the church website. "There is something special going on in our household of faith: the saving power of Jesus Christ, made known in Word and Sacraments, said and done in the lives of people."
The SFPD's mission of busting suspects engaging in child pornography possession or distribution began last month when Fong was arrested after a search of his home revealed over 600 files of child pornography on various devices and platforms including a blog. Similarly, Wright, an information technology specialist, was taken into custody after he reportedly used a peer-to-peer (P2P) file sharing network to upload child pornography.
The police carried out raids of both Hernandez and Schlesinger's residences and found them to be in possession of child pornographic materials. Schlesinger is believed to have stored pornographic images and videos showing juvenile minors being sexually abused on his laptop.
All the suspects are now out on bail. The San Francisco Police Department's tip line 415-575-4444 can be used to drop information regarding the suspects.
Penalties for a crime related to child pornography, under California law, depend on the circumstance and the statute that the offender has violated. Charges for such a crime can either be characterized as a misdemeanor or a felony. If one is found guilty of the former, one may end up being sentenced to one year in county jail or a fine up to $2,000. At the same time, the felony charges generally carry a potential prison sentence of between 16 months and 8 years in state prison and up to $100,000 in fine, according to San Francisco Criminal Attorney.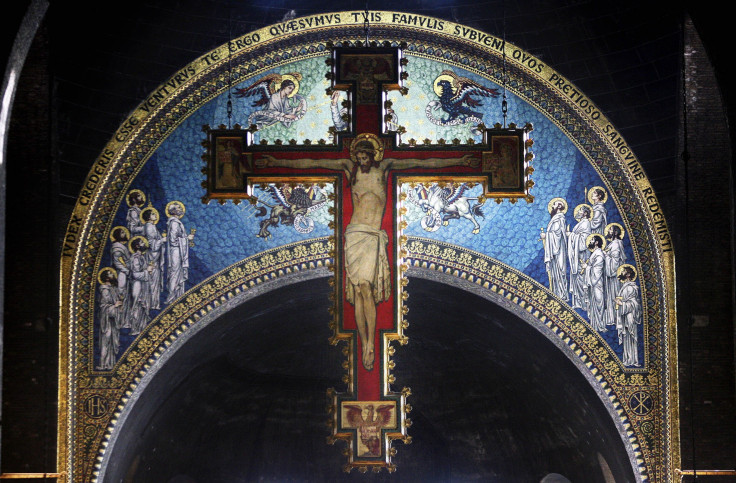 © Copyright IBTimes 2023. All rights reserved.