Steven Sotloff Beheading: Social Media Users Refuse To Share Video, Images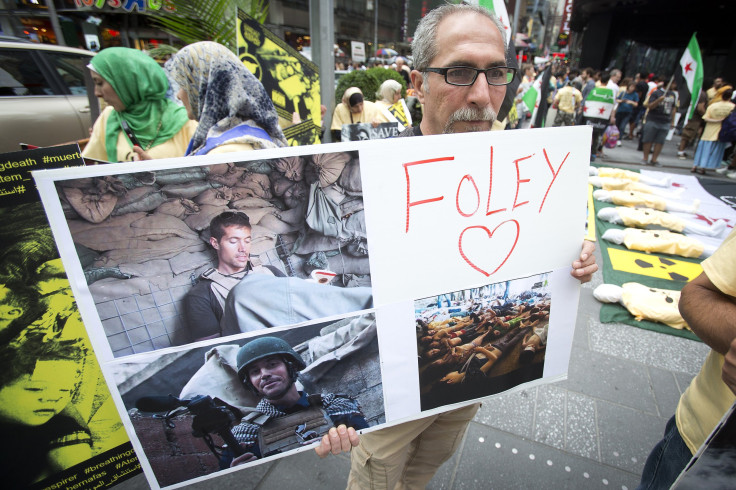 Minutes after reports began circulating Tuesday that American journalist Steven Sotloff had been beheaded by Islamic State militants, social media users and sharing sites urged others to boycott the video and any images of Sotloff's death. The authenticity of the video could not immediately be confirmed.
A similar boycott effort was started after Islamic State militants released a video last month of the beheading of American journalist James Foley that sparked debate over the U.S. appetite for images of war and sensitivity toward Foley's friends and family members. The militants, also known as ISIS, threatened to kill Sotloff in the Foley video if the U.S. continued its airstrikes against Islamic State targets in Iraq.
LiveLeak, a U.K. sharing site, quickly announced its stance on the boycott debate minutes after the video purportedly showing Sotloff's death was made public Tuesday. "NOTE: Liveleak will not be showing any beheading video released by Islamic State" read a disclaimer on its site.
Popular sites such as Twitter and YouTube struggled to self-censor images and videos of Foley's death in August. Copies of the video seemed to be uploaded as quickly they were taken down. The hashtag #ISISMediaBlackout trended on Twitter at the time. Foley was a freelance journalist who had reported on Egypt, Syria and Libya for various publications, including Time and Foreign Policy magazines.
But the video of Sotloff's death seemed hidden on social media sites Tuesday, suggesting users were not eager to share the brutal message. Many Twitter users urging a boycott of the video were journalists.
© Copyright IBTimes 2023. All rights reserved.
FOLLOW MORE IBT NEWS ON THE BELOW CHANNELS