'The Strain' Season 3 Spoilers: Carlton Cuse Reveals Why Future Seasons Will Be Shorter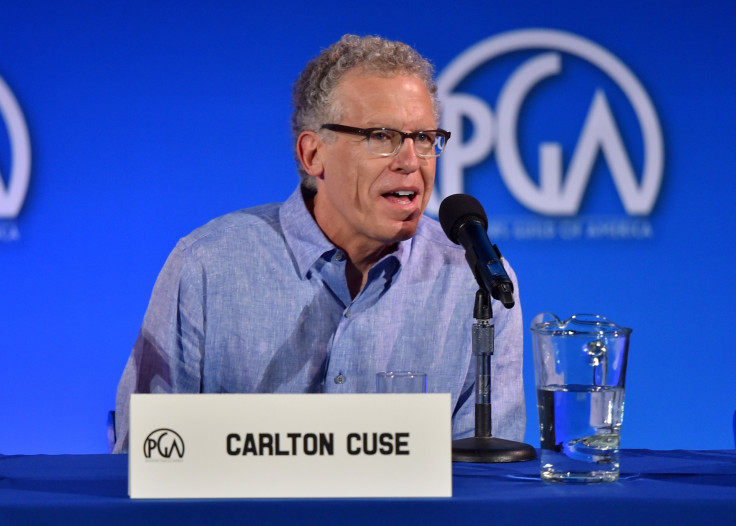 For the first two seasons of "The Strain" the story of Eph (Corey Stoll) and his mission to stop the Master from turning the world into bloody thirsty monsters has played out across 13 episodes on FX. However, future seasons, starting with Season 3, will be trimmed down to a more concise 10 episode run for the remainder of the story.
Showrunner Carlton Cuse spoke to International Business Times about why future seasons of "The Strain" will have 10 episodes instead of 13. He also revealed that the show will likely play out in five seasons on FX.
"That is something I fought for and intentionally wanted because it just feels like we can really amp up the story velocity in the third season by making 10 episodes instead of 13. 'The Strain' is a five season show and there are three books in this trilogy. There is a clear beginning, middle, and end," Cuse told IBT. "Analyzing the storytelling it felt like we could tell the rest of this story really well in just 30 episodes and I thank FX for being supportive of that. It is just going to really amp up the storytelling velocity and allow us to not have to stall around as we are motoring forward."
In addition to Season 3 having a shorter season, the new episodes will continue to pull the show in a different direction than the books. Writer Chuck Hogan spoke to IBT in October 2015 over a press call about the show's shift away from the books and how the events of Season 2 are going to change Eph going forward. Hogan said Eph will be "on a tear" in Season 3.
"It's not what we were looking to do or felt that we needed to do. It was something that just came out of really thinking big about the story and what would really energize things going ahead," Hogan said. "One of my favorite parts about Season 2 was that Eph was more energized than he was in Season 1. I feel like the events of the final episode of Season 2 are going to push him even further in Season 3, and I'm really excited about where that's going."
While fans anxiously await Season 3 to see what's next for Eph, Setrakian (David Bradley), Fet (Kevin Durand) and Mr. Quinlan (Rupert Penry-Jones), it appears the heroes will be getting some more help in their fight against the strigoi. According to TVLine, a Navy SEAL team leader named Kroft will arrive to help the authorities. The character is expected to have some sort of artificial limb that will likely assist Eph and his team.
"The Strain" Season 3 is expected to premiere this summer.
© Copyright IBTimes 2023. All rights reserved.