Stray Kids' '5-Star' Sets New Record For Highest First-Week Sales In Hanteo History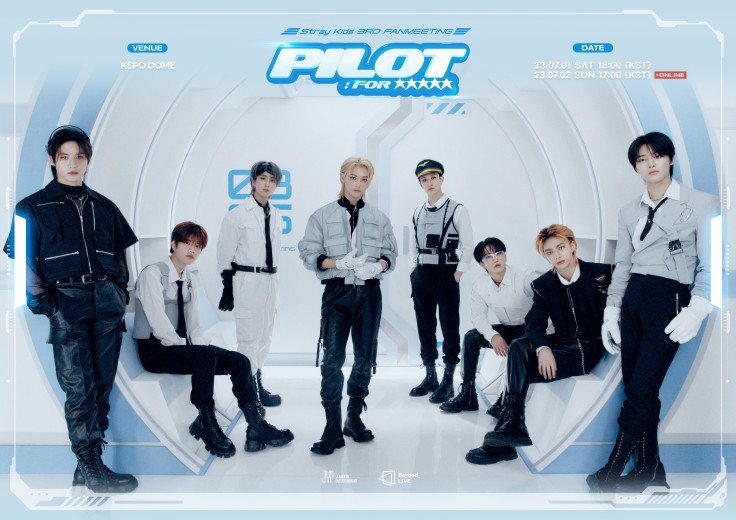 KEY POINTS
Stray Kids' "5-Star" achieved over 4.6 million album sales in its first week
The octet's third album is poised to top the Billboard 200 chart for the third time
Stray Kids will hold its third fan meeting in Seoul on July 1 and 2
Stray Kids sets a new record for its third full-length album, "5-Star," with over 4.6 million album sales in its first week on Hanteo.
The eight-member South Korean group's latest album recorded the highest first-week sales in Hanteo history. Hanteo, a South Korean music chart system, counts all K-pop albums bought by individual buyers.
On the list released by Korean Sales Thursday, Stray Kids' "5-Star" topped the list of albums with the highest first-week sales on Hanteo with 4,617,499 album copies sold – beating Seventeen's "FML" with 4,550,214 first week sales and BTS' "Map Of The Soul: 7" with 3,378,633 first week sales.
BTS' "Proof," BTS' "BE," TXT's "The Name Chapter: Temptation," Stray Kids' "Maxident," BTS' "Map Of The Soul: Persona," Seventeen's "Face The Sun" and BTS' "Butter" completed the list consecutively.
Since the release of "5-Star" on June 2, the album has been breaking records and charts left and right. In the latest U.S. albums chart preview released by Hits Daily Double Tuesday, Stray Kids took the top spot with predicted opening units of 243,000 (230,000 pure).
With these numbers, Stray Kids is poised to achieve its biggest debut yet and its third No. 1 on the Billboard albums chart – after its EPs "Oddinary" and "Maxident" landed the No. 1 spot in 2022.
"Oddinary" marked not just the first Billboard 200 chart-topper for the group, but also its first chart entry. It landed at No. 1 in March 2022 after selling an overall total of 110,000 album-equivalent units in the U.S.
It was followed by the mini album "Maxident," which topped the Billboard 200 chart in October 2022 with 117,000 equivalent album units earned in the U.S.
On June 1, Stray Kids' "5-Star" achieved a new historic milestone with over 5.13 million preorders, marking the group as the K-pop act with the most album preorders.
The album preorders of "5-Star" beat Seventeen's 4.6 million preorders for "FML" and BTS' 4 million and 3 million preorders for "Map of the Soul: 7" and "Map of the Soul: Persona."
On May 23, the group released a notice for its third fan meeting, "PILOT: FOR ★★★★★." It was followed by an invitation video on May 26.
The fan meeting will be at KSPO Dome in Seoul on July 1 and 2 and broadcast live through Beyond LIVE on the second day.
This will be Stray Kids' next fan meeting after "#LoveSTAY 'SKZ'S CHOCOLATE FACTORY'" held on Feb. 12 and 13, 2022.
To support and maintain Stray Kids' impressive streaming and charting feat, fans – known as Stay – can stream "5-Star" on Spotify, Apple Music and YouTube Music.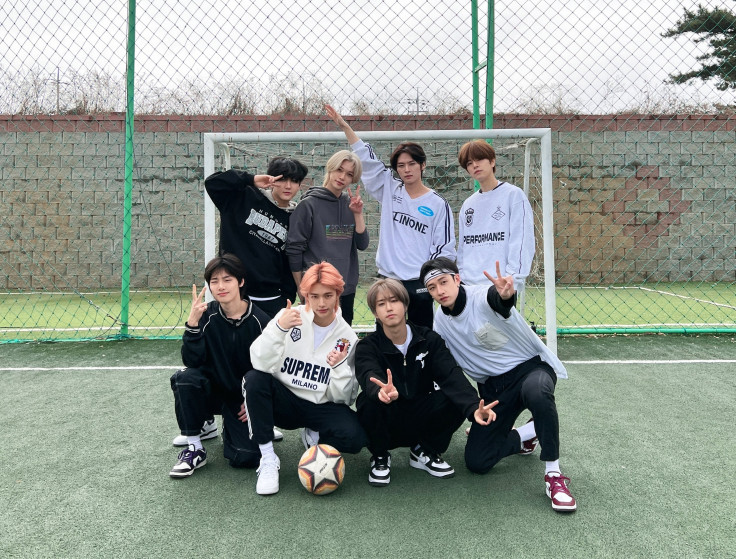 © Copyright IBTimes 2023. All rights reserved.