Stray Kids' New Album Beats BTS, Seventeen With Most Pre-Orders In K-pop History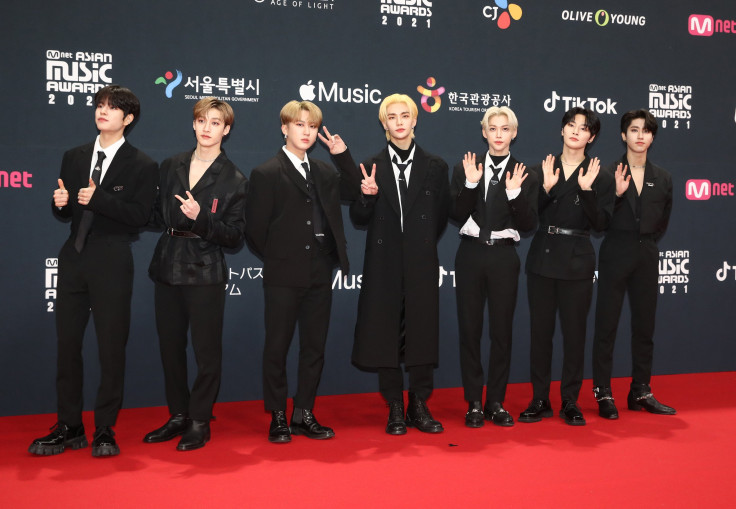 KEY POINTS
Stray Kids holds the title as the K-pop group with the most number of preorder sales in history
The album collected 5.13 million preorders, surpassing the records of BTS, Seventeen and Blackpink
Stray Kids dropped its third full-length album, "5 Star," on Friday
Stray Kids achieved a new historic milestone as the K-pop act with the most preorder sales for its latest album, "5 Star," surpassing K-pop sensations BTS and Seventeen.
On Thursday, the Twitter account @koreansales_twt — which shares updates about the latest physical sales and digital statistics in the K-pop industry — revealed that the eight-member South Korean boy band topped the preorder sales chart with 5.13 million preorders.
It beat out Seventeen's "FML," which collected 4.6 million preorders before it hit the local music stores and streaming platforms on April 24, as well as BTS' 2020's "Map Of The Soul: 7" and 2019's "Map Of The Soul: Persona," which had over 4 million and 3 million preorders, respectively.
The current preorder sales also beat Stray Kids' — consisting of Bang Chan, Lee Know, Changbin, Hyunjin, Han, Felix, Seungmin, and I.N. — personal record in 2022, when the group collected only 2.3 million preorders for "MAXIDENT."
The "Thunderous" hitmakers also surpassed TXT's "The Name Chapter: Temptation," NCT127's "Sticker," NCT Dream's "Glitch Mode" and "Candy," Blackpink's "Born Pink," and Aespa's "My World," among others.
Stray Kids released its third full-length album Friday, and as of late has garnered over 1.03 million album copies sold on the first day of its release as of press time. "5 Star" features a total of 12 songs: "S-Class," "Hall of Fame," "Item," "Super Bowl," "Topline (Feat. Tiger JK)," "DLC," "Get Lit," "Collision," "FNF," "Youtiful," "The Sound (Korean ver.)" and "Time Out."
Most songs were written and composed by the sub-unit 3RACHA, which includes Bang Chan, Changbin, and Han, highlighting the trio's evolving musical capabilities as they further explored the pop, electronic, hip-hop and rap genres.
Stray Kids also released the music video for the main track, "S-Class," on YouTube via its entertainment label JYP Entertainment's official channel.
The music video, which has over 1.5 million views as of press time, stars all eight members in an action movie-themed storyline. They are also seen flawlessly executing a complex choreography for the upbeat hip-hop track, which could emerge as the new dance trend for this month.
Fans — known as Stay — could now stream "5 Star" on music streaming platforms, such as Spotify, Apple Music, and YouTube Music.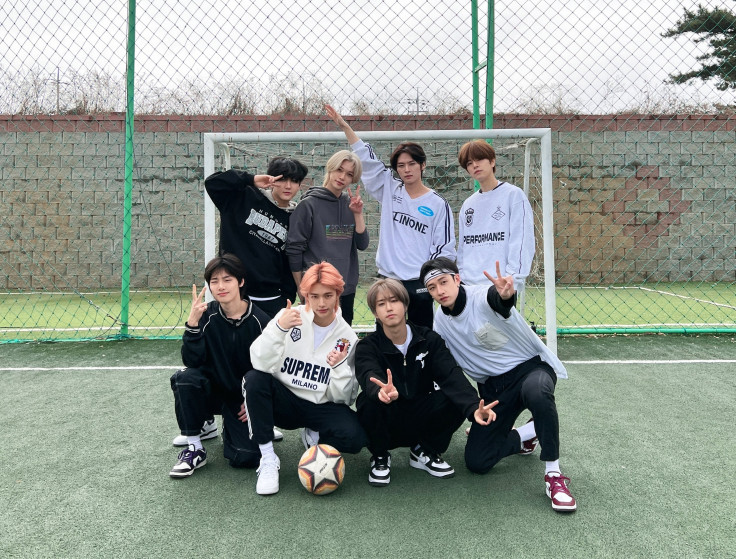 © Copyright IBTimes 2023. All rights reserved.