In Streaming Music Wars, Your Playlist Has Become The Weapon Of Choice
A music-recommendation arms race is raging. Now that music is available everywhere, all the time, the industry has been casting about for a new way to think about consuming it and monetizing it -- and it's increasingly zeroing in on your playlist.
"Playlists are the new battleground," said Chris Price, managing director of New Slang Media, a music consultancy based in the UK that's worked with clients including BT, MTV and the United Nations.
In playlists, record companies see a new way to break untested artists and invigorate interest in their older music; artists see a new way to contextualize their releases and connect with fans. And streaming services like Spotify, hungry for premium advertising rates and potential device and telecommunications partners, see a way to set themselves apart from one another. All of the services essentially have the same songs; it's how you package them that matters.
The Catalog Is A Commodity
Five years ago, the value proposition offered by Rhapsody and Spotify seemed like a miracle to hardcore music fans: virtually any song you could ever want, on-demand, for a flat rate. Today, aside from a few high-profile exceptions, that offer has been commoditized, and fans, faced with a tyranny of choices, have gravitated toward playlists, which not only help them navigate the catalog but break it into context-specific chunks: music to listen to while working out, or cooking, or getting ready for work.
"In today's world, if you want to hear the Jack Ü album, there's a half-dozen places you can do that," said Matt Ogle, a senior product owner at Spotify who works on its discovery and personalization features.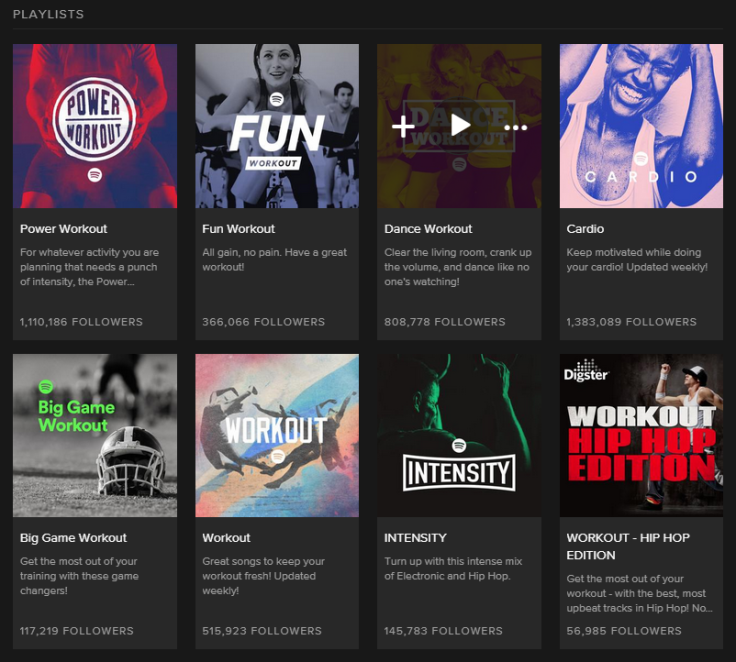 An awful lot of these playlists came from users themselves. On Spotify alone, listeners have created more than 2 billion of them since the service launched in 2008, and each service has, in its own way, invested considerable sums in building teams and features that encourage that kind of listening.
Rhapsody has hired dozens of market-specific experts who can help craft playlists, editorial and video content for each of the 32 markets the service is active in; Apple Music, which has plugged its playlists in star-studded commercials, has continued down the path of human curation first charted by predecessors MOG and Beats; Tidal, which uses a mix of digital and human interaction, spotlights five new artists every single week, using a digital content team that produces photo shoots, video interview segments and other kinds of content it circulates across the web.
Each serves a slightly different long-term goal -- Tidal, for example, has a live events dimension to its service, while Spotify does not -- but each is deeply invested in the idea that playlists and curation are the key to their long-term survival and success.
"A lot of our success is very focused on editorial and creating a unique experience," said Lud Isabegian, senior director of global content at Rhapsody. "It's a major success point within our company."
Money Well Spent
While none of the companies that spoke with International Business Times would provide hard numbers detailing music consumption via playlists, or break out growth of certain departments, each say the strategy is paying off. Rhapsody's Isabegian pointed to his company's editorial strategy as a reason it managed to sign a deal with mobile giant Telefónica in 2013, and more recently, a partnership with the luxury wireless speaker manufacturer Sonos.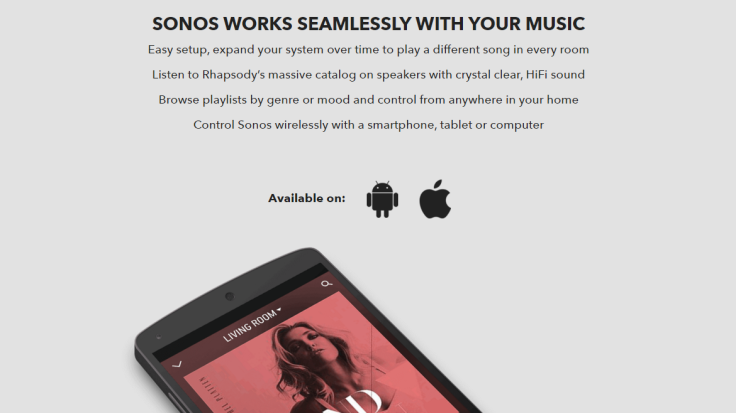 Tidal, meanwhile, has helped raise the profile of enough artists during its Tidal Rising program that it managed to add two full days of their performances to a stage at Made in America, a weekend-long music festival in Philadelphia sponsored by Budweiser.
Spotify, the biggest on-demand streaming service to offer an ad-supported tier, has gathered so much data on how, where and when people listen to certain kinds of music that it's built eight context-specific and four genre-specific playlists that it serves advertising on. And it is on the way to building more.
A separate product, Discover Weekly, which sends a personalized weekly list of 25 tracks to users based on what they listen to, has driven more than 1 billion streams just five months after its debut. Spotify, Ogle said, has been "completely blown away" by the response, adding that he expects to add a whole new array of features that deliver automated, user-specific recommendations.
"Discover Weekly is hopefully the first of a whole new generation of personalized processes," Ogle said. "The goal is, 'I use Spotify because it gets me.'"
Whet The Appetite
Being able to "get" listeners -- not just what they're listening to but when, how and why -- makes a service tremendously attractive to potential partnerships as well.
"Think about Spotify's morning coffee playlist," New Slang Media's Price said, referring to "Your Favorite Coffeehouse," a playlist with over 1.4 million followers that's updated on a weekly basis. "Those are people who are listening to that music for a specific mood and feeling and time. Imagine how powerful that information is to Starbucks."
Being able to deliver an enjoyable experience in a specific context becomes even more important when talking about devices like speakers and smartphones, two competitive markets that are very important to streaming services as the companies that own them scramble to add more and more users.
"Subscription services need volume," said Vickie Nauman, the founder of Cross Border Works, a music consultancy that helped Bose with its first music integrations. "The only way they can get that volume is through devices."
The long-term hope may be that these recommendations become so indispensable, so vital to the way someone experiences music, that music lovers will not be able to live with out them. That's especially true in a progressively saturated market where streaming services are a dime a dozen.
"The public isn't necessarily that fussy about where they get their music from, as long as the price is right," Price said. "Music might not be top of mind when you walk into a shop to buy a new mobile, but it might be the reason not to choose a phone that doesn't have it."
While it's unclear how the playlist wars will shake out, the art of recommending music could ultimately help determine which music services live or die.
"It comes down to: 'Can you do something that will help us differentiate?'" Nauman said.
© Copyright IBTimes 2023. All rights reserved.