'Suits' Creator Aaron Korsh Talks Show's 100th Episode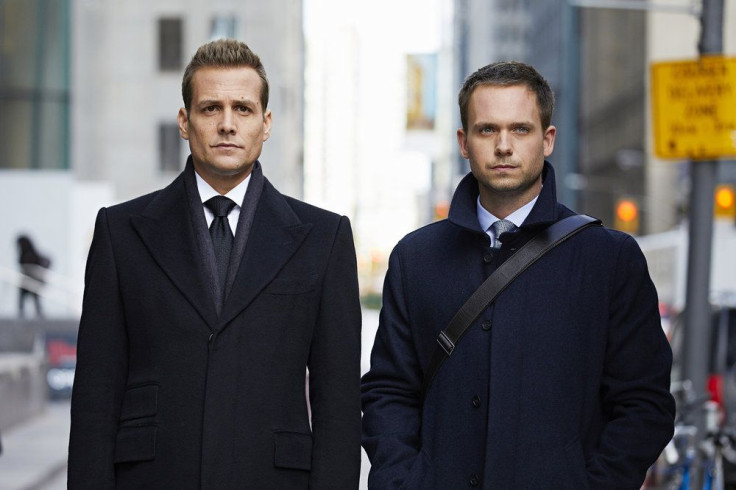 "Suits" creator Aaron Korsh opened up about how he approached the show's upcoming 100th episode.
In a recent interview with Entertainment Weekly, Korsh revealed that the introspection and the reflection of how far the USA Network series has come happened behind the cameras. "I would say that introspection and the reflection do not occur on screen… [but rather] amongst us as writers, amongst the cast (we did the ATX Television Festival)," Korsh said. "As the family of people who make the show 'Suits,' it's a big accomplishment, it's emotional, and it marks a passage of time because nothing lasts forever. So, I'd like to think it sort of made us all appreciate how good we have it right now."
Although the 100th episode is a landmark installment, Korsh revealed that they didn't really treat it differently from other installments. "We always try to make the best episode we can," Korsh said. "I don't care what episode it is, you're trying to make the best episode you can. So, I didn't want to approach it totally from the perspective of, 'This is 100, it has to be some outstanding thing.'"
READ: Will Mike and Rachel finally get married in Season 7 of "Suits"?
"Even though I didn't want to approach it from that standpoint, I definitely said, 'Look, this is 100th episode. Let's try to do some things that are little bit more special if we can, when we can,'" Korsh admitted. "Hopefully, people are going to love it."
While plot details about the 100th episode are being kept under wraps, Korsh teased that the milestone installment features some of juiciest moments of the first half of the season. "The good news is that episode 8 in any season of ours, which is where the 100 falls this year, is usually [where the season starts] building toward the climax, if not the climax of the first half of the season," Korsh said. "That's baked in just by nature of where the episode lands."
The 100th episode is directed by series star Patrick J. Adams from a script written by Rick Muirragui.
Earlier this week, the cast and crew screened the show's Season 7 premiere and celebrated the series' 100th episode. Check out the photos from the celebration below:
"Suits" Season 7 premieres tonight at 9 p.m. EDT on USA Network.
© Copyright IBTimes 2023. All rights reserved.