'Suits' Season 6 Actor Gabriel Macht Gets Birthday Greeting From Co-Star Sarah Rafferty On Instagram [PHOTOS]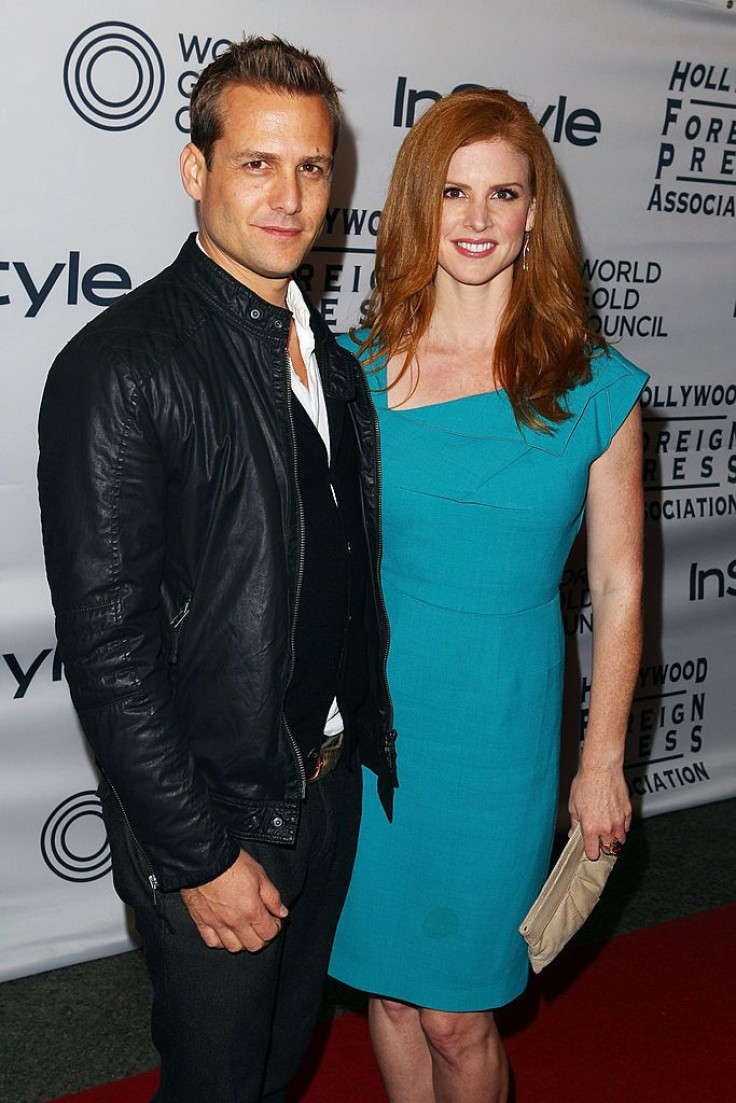 Sarah Rafferty didn't forget to greet her "Suits" co-star and longtime friend Gabriel Macht on his 45th birthday.
On Sunday, Jan. 22, Rafferty gave Macht a birthday shoutout on Instagram by posting a photo of him hugging a little girl, who appears to be her youngest daughter, Iris Friday.
Macht plays Harvey Specter on "Suits," while Rafferty portrays Harvey's secretary and sometimes love interest, Donna Paulsen. The two actors had been friends for a long time prior to landing their roles on the USA Network legal drama. Just a week ago, Macht shared in an Instagram post that he has been friends with Donna for more than two decades.
Macht and Rafferty met in 1993 at the Williamstown Theatre Festival. "We go back 20 years and our daughters are best friends," Macht told Blast Magazine back in 2012. "We are really, really, really close friends. We've been to each other's weddings."
As a matter of fact, Rafferty revealed to Icon Vs. Icon that Macht was one of the reasons why she got to audition for "Suits." "He was the one who gave me the script," Rafferty said. "He had [already] been cast as Harvey [at the time]. [So] knowing that I would have the chance to work with him was a huge incentive. He is such a wonderful actor and someone I trust so much."
Macht has been married to "Bloodline" actress Jacinda Barrett since 2004. The couple has two kids together: daughter Satine Anais Geraldine, 9, and son Luca, 2. Barrett also greeted her husband a happy birthday on Instagram. See her post below:
"Suits" Season 6 returns to USA Network from its four-month hiatus on Wednesday, Jan. 25 at 10 p.m. EST. Check out the synopsis and trailer for the winter premiere (Season 6, episode 11), titled "She's Gone," below:
"Harvey and Louis (Rick Hoffman) and Donna plan for a future without Jessica; Mike (Patrick J. Adams) adjusts to life as an ex-convict; Rachel (Meghan Markle) considers her options."
© Copyright IBTimes 2023. All rights reserved.