'Suits' Season 7, Episode 6 Synopsis, Trailer Released; What Will Happen Next?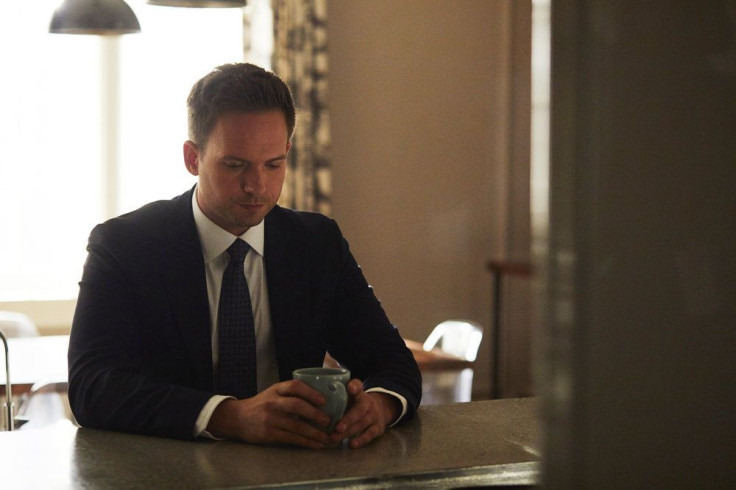 It looks like Mike (Patrick J. Adams) is going to face the consequences of breaking his promise to Harvey (Gabriel Macht) in next week's episode of "Suits."
According to the synopsis for Season 7, episode 6 of the USA Network series, Mike deals with blowback on the prison case he's working on with Oliver (Jordan Johnson-Hinds) at the clinic. While the episode summary doesn't specify the problem Mike has to sort out, the trailer for the episode suggests that the issue is a result of his decision to continue working on the prison case behind Harvey's back.
In Season 7, episode 3, Mike discovered that the son of his client in the pro bono case died behind bars because the prison was understaffed. Although that information convinced Mike that they could win a lawsuit against the prison, Harvey ordered Mike to drop the case because it had conflicts with one of Alex's (Dulé Hill) clients.
READ: Usman Ally shares first photo of his "Suits" character
Being an ex-con himself, Mike has become invested in the case. So instead of dropping the case completely, Mike passed it off to Oliver. This move, however, upset Harvey because Alex's client knows that Mike is connected to the clinic where Oliver works. To fix the issue, Harvey made Mike sign a document saying that he had nothing to do with the clinic's lawsuit against the prison and made him promise to keep his word that he would no longer be involved in the case.
Clearly, Mike wasn't able to keep his word. In Season 7, episode 5, Mike spent a couple of days secretly working with Oliver on the case. But when Rachel (Meghan Markle) found out that Mike was lying to her, the former faux lawyer confessed at the end of the hour that he's actually working on the prison case behind Harvey's back.
In the trailer for the next week's episode, Rachel angrily tells her fiancé to drop the case once and for all. "I had to lie to Harvey's face. I want to hear that you're dropping this … thing," Rachel says.
Apparently, Harvey soon finds out that Mike is still working on the case, and as expected, Pearson Specter Litt's managing partner isn't thrilled by it. "You spend one more minute on this case, I'm shutting you down," Harvey threatens Mike in the promo clip.
Elsewhere in the upcoming episode, Harvey struggles to tell Donna (Sarah Rafferty) about his relationship with Paula (Christina Cole). Meanwhile, Louis' (Rick Hoffman) past poor behavior comes back to haunt him.
"Suits" Season 7, episode 6, titled "Home To Roost," airs on Wednesday, Aug. 16 at 9 p.m. EDT on USA Network. Watch the trailer for the episode below:
© Copyright IBTimes 2023. All rights reserved.