Super Bowl 2023 Injury Report: 3 Chiefs Receivers, Defensive Player Don't Practice
Patrick Mahomes' sprained ankle might be the least of the Kansas City Chiefs' injury concerns for Super Bowl 2023. Most of the Chiefs' wide receivers are hurt, and one of Kansas City's best defensive players left the AFC Championship Game with a concussion.
With 10 days left until Super Bowl 2023, receivers JuJu Smith-Schuster, Mecole Hardman and Kadarius Toney are all on the injury report. All three players missed practice Thursday, as did Chiefs cornerback L'Jarius Sneed.
Because of the bye week, the injured players have time to get healthy to take on the Philadelphia Eagles on Feb. 12 at Arizona's State Farm Stadium. Hardman appears to be the most unlikely option to return in time for the Super Bowl. Chiefs head coach Andy Reid told reporters that he doubts Hardman will be back for the game because of a pelvis injury.
Smith-Schuster and Toney are expected to be in the lineup against the Eagles. Reid said that Toney is close to returning from an ankle injury. Reid is optimistic that Smith-Schuster will be back from his knee injury and on the practice field when the team is in Arizona next week.
There's a good chance that Sneed will be out of concussion protocol by the time the Super Bowl arrives. Sneed ranks second on the team in tackles and first in interceptions, passes defensed and forced fumbles.
Chiefs receiver Justin Watson didn't play in the AFC Championship Game because of an illness but will be back for the Super Bowl.
Kansas City's offense was limited late in the AFC Championship Game when Smith-Schuster, Toney, Hardman and Watson were all off the field. Receiver Marquez Valdes-Scantling and tight end Travis Kelce combined for 194 yards in a 23-20 win over the Cincinnati Bengals. Skyy Moore and Marcus Kemp each had 13 receiving yards and were tied for second among Chiefs' wide receivers in the biggest game of the season.
Moore had 250 receiving yards during his rookie campaign. Kemp didn't make a reception during the regular season.
Kelce was questionable for the AFC Championship Game with a back injury. Mahomes gutted through his ankle injury, throwing for 326 yards and running for five yards with eight seconds left to set up the game-winning field goal.
Mahomes and the Chiefs' offense might be in trouble if most of their injured receivers aren't ready to go against the Eagles' No. 2 ranked defense. Philadelphia has given up only seven points in each of its two playoff games.
Smith-Schuster was second on the team in the regular season with 933 receiving yards. Watson and Hardman finished third and fourth, respectively, among Chiefs' wide receivers.
Offensive line injuries highlighted Kansas City's loss in the Super Bowl two years ago. The Chiefs are hopeful that receiver injuries won't be their downfall during their third Super Bowl appearance in four years.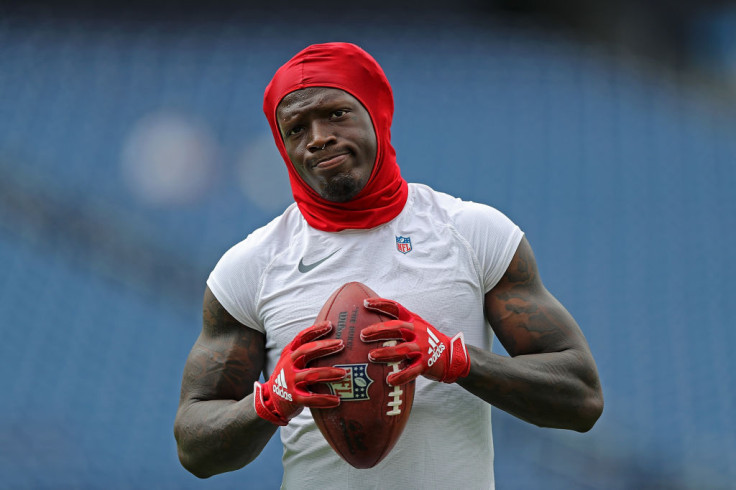 © Copyright IBTimes 2023. All rights reserved.