Super Bowl Commercials 2016: Watch Every Ad For The Big Game Here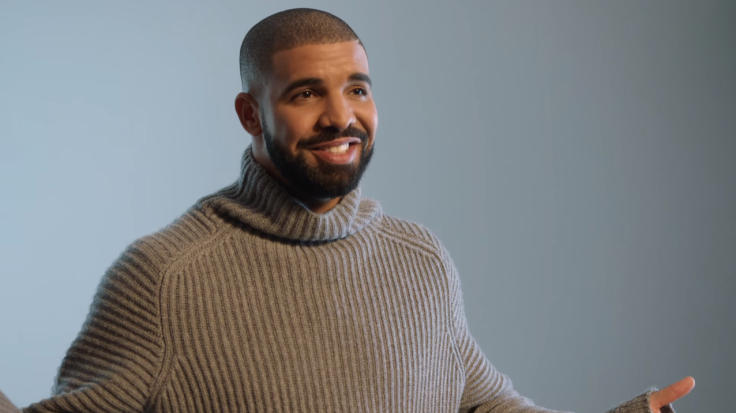 The NFL's Super Bowl is all about excess. On one Sunday, we eat too much, drink too much, make curious use of our military's resources. It's possible we might even sit too much.
Generally speaking, we just overdo it in every way on Super Bowl Sunday, and it is in this very spirit that we present this post, which compiles every single Super Bowl advertisement that will be airing nationally this year. To be clear, these are only the ads that are going to be airing nationally during the game. We're not talking about those weird local spots or the so-called banned ones that aren't actually banned at all. This page right here is reserved only for the ads where brands ponied up $5 million for 30 seconds.
While not all of the ads have been released yet, it appears the dominant elements of the spots this year are memorable songs (two Queen hits, "Hotline Bling" and the theme from "The Jeffersons" all figure prominently), humor and, of course, animals.
MINI USA — "Defy Labels"
This star-studded spot features everybody from Serena Williams to T-Pain sounding defiant notes that suggest they're not at all insecure about driving around in a clown car.
Hyundai — "Ryanville"
The automaker is going big in its first year as an official NFL sponsor, with four ads that will run over the course of the game. Featuring Ryan Reynolds, Ryan Reynolds and Ryan Reynolds, this spot is either about the benefits of the Elantra's danger-detection system or the perils of driving while tripping on acid.
NFL — "Super Bowl Babies Choir"
Fact: The Super Bowl will make you pregnant.
T-Mobile — "Restricted Bling"
This ad, starring Drake on the set of the "Hotline Bling" music video, shatters the record previously set by PSY for The Fastest a Song Has Gone From Being Hot to Being in a Commercial.
T-Mobile - "#BALLOGIZE"
Speaking of quick turnarounds, Steve Harvey is probably still getting over his epic Miss Universe mistakes. Getting a handsome paycheck to host this combative T-Mobile spot probably helps.
Kia — "Walken Closet"
Has there been a more effortlessly magnetic actor during the past 50 years than Christopher Walken?
Skittles — "The Portrait"
Ew.
Apartments.com — "Moving Day"
Take these ingredients — Jeff Goldblum, Lil Wayne, the theme from "The Jeffersons," a gospel choir, a seagull — and form a picture with them in your mind. This commercial looks nothing like that, although it does contain the exact same elements.
Jack in the Box - "Declaration of Delicious"
Kids, do not use this as a study tool for your upcoming American history exam.
Taco Bell - "Bigger Than..."
Taco Bell has high hopes for the quesalupa, a quesadilla-wrapped chalupa, and this spot, which references everything from those wacky local Super Bowl ads to other previous hits, goes big.
Shock Top — "Unfiltered Talk"
The red-hot T.J. Miller gets positively roasted by a talking beer tap.
Honda — "A New Truck To Love"
Does Queen's "Somebody to Love" improve when sung by a flock of sheep? There's only one way to find out.
Amazon Echo - "#Baldwinbowl"
A star-studded ad featuring Dan Marino, Alec Baldwin and Missy Elliott also features a new Missy Elliott song.
Hyundai — "First Date"
Kevin Hart plays The Dad From Hell and proves his talent for tired, cliched character acting works in TV, film and commercials.
Subaru - "Dog Tested"
Who's a responsible driver? Who's a good boy?!
Budweiser — "Give a Damn"
Helen Mirren has no respect for drunk drivers.
LG — "The Man From the Future"
An early favorite for the title of Worst Super Bowl Commercial of the Year, this one has Liam Neeson and his son, who appears to have inherited his father's taste for bad roles, promoting a TV set that seems to need motorcycle racing and time travel.
Acura — "What He Said"
A gleaming spot heralds the arrival of a concept car the automaker teased several years ago.
Wix — "Kung Fu Panda Discovers ... "
This promotional turducken, for which DreamWorks reached out to Wix nearly a year ago, manages to plug the website builder, Old Spice, "Kung Fu Panda 3" and Budweiser, all at the same time.
Hyundai — "The Chase"
What is it with the bears this year, huh?
Marmot - "Love the Outside"
The stewards of this outerwear brand, making its first appearance in the Super Bowl's commercial breaks, are clearly aware of the rule that, any time you can feature an animal that isn't a puppy, a horse, a cat or a baby, you get all kinds of extra points from Super Bowl viewers.
Mountain Dew — "Puppymonkeybaby"
On the other hand...
Audi — "Commander"
This spot appears to promote speeding among the elderly. Not good.
Snickers — "Marilyn"
If you were worried that Snickers' ad agency, BBDO, would run out of B- and C-list celebrities to plug into this formula, rejoice: It's traded up to an Oscar-nominated actor this year.
Avocados From Mexico — "Avos in Space"
When mankind has destroyed itself, the future civilizations that discover our remains will agree: The best thing about Earth is avocados.
Buick - "The Big Game Meets the Big Day"
Emily Ratajkowski has some of the most amazing hands in the entertainment industry. This ad also stars Odell Beckham, Jr.
Doritos - "Dogs" ; "Ultrasound"
The very last "Crash the Super Bowl" ideas come into our living rooms this year, in which amateurs submit ideas to Doritos for consideration. Like many preceding entries, these involve creatures doing whatever it takes to get Doritos, including dogs and a fetus.
Schick - "Robot Razors"
Any time you can get inanimate objects to fight each other, you're in business.
Bud Light — "The Bud Light Party"
Perfect for people who are already sick and tired of the U.S. presidential race and its ads. They say a society gets the leaders it deserves, but it's unclear whether we're worthy of an Amy Schumer/Seth Rogen ticket. Works way better than it should.
SunTrust — "Hold Your Breath"
Financial-services firms tend not to advertise regularly during the Super Bowl, mostly because it's hard to get people excited about the consequences of poor financial planning. But SunTrust's attempt, its first during the big game, sure is shot well.
Rocket Mortgage — "What Were We Thinking"
This is an ad that addresses the question that comes up when people imagine an app designed to take the complexity, guesswork and nuance out of home ownership. Because when has that ever gone wrong?
Squarespace — "Real Talk With Key and Peele"
Key and Peele are going to spend Super Bowl 50 in character, pretending to be a pair of aspiring sportscasters from Atlanta who will be commentating on the game on YouTube. Among all the investments in talent, it sure looks like Squarespace got the best bang for its buck.
Jeep - "4x4 Forever"
After years as one of the biggest football advertisers, Jeep makes an appearance with a spot extoling its legacy and place in history.
Butterfinger - "Bolder Than Bold"
Any time you can make an ad that begins with a subtle nod to "Doctor Strangelove," then amp up the weird from there, you're doing something right.
SoFi — "Great Loans for Great People"
A little judge-y.
Toyota - "Heck on Wheels"
A big musical number that shows what Prius owners are really like, deep down inside.
TurboTax - "Never a Sellout"
Name us an actor who has made more happen for his career with one short performance than Sir Anthony Hopkins in "Silence of the Lambs." Go ahead. We'll wait.
GoPro - "The Big Game Commercial"
It's not always a given that Super Bowl commercials can lead to an uptick in sales. But the folks at GoPro are probably hoping this spot helps them defy the odds.
PayPal - "There's a New Money In Town"
How do you get somebody excited about a new, but also kind of old way to perform financial transactions? With montages, that's how! This is the eBay-owned payment system's first Super Bowl spot.
WeatherTech - "Resources"
Three years after large chunks of America went "What's a WeatherTech?", the company is well on its way to becoming a Super Bowl institution. As with previous years, the ad features actual company employees.
Fitbit - "Dualities"
The person you become at the gym is very different from the person you are at work. In its first Super Bowl spot, Fitbit reminds you that both those people's steps and reps count toward your fitness. Set to a very underrated Screamin' Jay Hawkins performance.
Pokémon - "Train On"
Every year, there seems to be one spot that catches people by surprise and picks up some major viral steam. This year, it's "Train On," which has earned most of its views from major Pokémon fans organically, unlike so many of the top-viewed spots.
Intuit/Death Wish Coffee - "Storms a-Brewin'"
We're a few years into brands crowd-sourcing #content for their Super Bowl ads, but this move by Intuit, which offered to put an ad for a small business into millions of American households, goes one step further. The winning business, Death Wish Coffee, is surely hoping it's up for whatever comes out of it.
No More - "Are You Okay?"
For a second consecutive year, the non-profit that combats domestic abuse has bought Super Bowl airtime. This one shows just how much you can express with text messages, even the ones that aren't sent.
Coca Cola - "Coke Mini"
Does Paul Rudd's appearance as Ant Man in this Coke ad mean he's in two Super Bowl commercials this year? Discuss.
© Copyright IBTimes 2023. All rights reserved.
FOLLOW MORE IBT NEWS ON THE BELOW CHANNELS