'Supergirl' EP Teases Next Episode; CW Series Renewed For Season 4
"Supergirl's" next episode puts Winn and his family in the spotlight.
During a visit to the set of the CW show in Canada, executive producer Jessica Queller told TVLine that Season 3, episode 14 of the Melissa Benoist-led series is one of her favorite episodes of the season. "[It's] a showcase for Winn (Jeremy Jordan), about his father (Henry Czerny) and his mother (Laurie Metcalf) and that backstory," Queller said of the hour, which will also see a bunch of characters showing off their singing chops.
"[It's] something we in the writers' room like to call 'Kara-oke' — a karaoke bar scene that bookends the episode, with all of our amazing actors who happen to have amazing voices singing," Queller said.
According to the synopsis for the episode, Mary (Metcalf) tries to reconnect with her son Winn after his dad Toyman (Czerny) died. Winn is too embittered from his rough childhood to forgive Mary but when a copycat Toyman attacks, the two end up working together to stop him.
In the trailer for the installment, Mary explains to Winn why she abandoned him several years ago. "You're in danger," she says of her son. "He (Toyman) told me that if I went near you ever, he would kill you."
Later in the 30-second clip, James (Mehcad Brooks) and Supergirl (Benoist) notice something in the sky. When the Girl of Steel reckons that what they see are "flying monkeys," Winn quickly corrects her, pointing out that it's actually a bomb.
Curiously, at the end of the video, Supergirl is seen trapped inside what appears to be a life-size toy packaging. While it's unclear what exactly is going on with Supergirl in the scene, a mysterious woman (Brooke Smith) refers to the city's superhero as a "dangerous toy." Could this lady be the copycat Toyman?
In related news, The CW renewed "Supergirl" for Season 4. Shortly after the renewal was announced, series star Chyler Leigh took to Twitter to express how thankful she is for another season of the show. "YAAAAAS #SupergirlSeason4 I'm so grateful for another year of the #DanversSisters and honored to represent our #LGBTQ community through the heart and soul of #AlexDanvers," she tweeted. "Thank you @TheCWSupergirl @DCComics & @warnerbrostv Cheers Friends."
"Supergirl" Season 3, episode 14, titled "Schott Through the Heart," airs on Monday, April 16 at 8 p.m. EDT on The CW.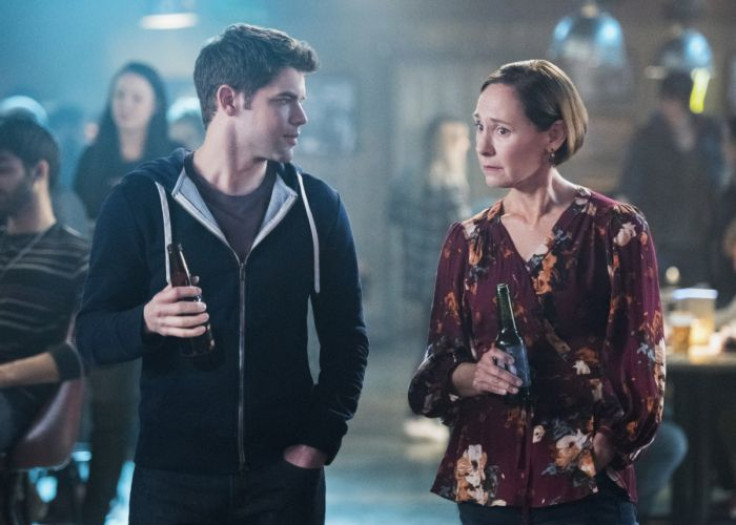 © Copyright IBTimes 2023. All rights reserved.