Supermodels Without Photoshop: Israel's 'Photoshop Law' Puts Focus On Digitally Altered Images [PHOTOS]
Supermodels without Photoshop might sound like an oxymoron. After all, Photoshop and other digital-alteration software have become commonplace in modern society. Photoshop is used by the advertising and mass media industries to sell something that, oftentimes, does not exist in reality. Indexical symbolism is lost as post-production masters digitally tweak models to look far from flesh and blood.
Recent legislation, as well as controversial issues in pop culture, has put the spotlight on digitally altered images and the impact they have on viewers.
The Photoshop Law
On March 20, Israel announced plans to enact the so-called Photoshop Law. This two-part legislation includes regulations on underweight models as well as limits to digital alterations of advertisements. The law requires any ad agency to disclose if photos of models underwent Photoshop alteration to make the subjects appear thinner, according to Israel's Haaretz newspaper.
We want to break the illusion that the model we see is real, Liad Gil-Har, assistant to law sponsor Dr. Rachel Adato, told the New York Daily News. In Israel, approximately two percent of girls between the ages of 14 and 18 have severe eating disorders, according to a study by anthropologist Sigal Gooldin.
Israel is one of multiple countries attempting to ban the overuse of Photoshop and other digital- alteration software in advertisements presented to the public. In December 2011, the National Advertising Division of the Council of Better Business Bureaus in the U.S. ruled an ad for CoverGirl NatureLuxe Mousse Mascara featuring singer Taylor Swift misleading and Procter & Gamble permanently discontinued the advertisement. Just five months early, in July 2011, the U.K.'s Advertising Standards Authority banned two magazine ads produced by L'Oreal featuring supermodel Christy Turlington and Julia Roberts on the grounds of being misleading, exaggerated and overly airbrushed.
Unrealistic Expectations
The magic of Photoshop and other digital-alteration programs is truly amazing. This becomes markedly evident after viewing the Photoshop process, as Jezebel showcased last year with the help of photographer M. Seth Jones.
You are not the only one whose skin isn't always perfect. But you could get that feeling from looking at the magically pore and blemish-free images we're bombarded with on billboards and in magazines, wrote Jezebel's Irin Carmon. The video is proof that even the models themselves do not attain the level of perfection as seen in popular advertisements.
Unrealistic expectations have proven difficult for both normal women as well as Hollywood celebrities who are held to even higher standards of beauty as professional requirements.
Recently, actress Ashley Judd was criticized for appearing noticeably puffy-faced during an appearance on a Canadian talk show. Judd was mocked in the media as many speculated that the 43-year-old had undergone plastic surgery.
On Monday, Ashley Judd took to The Daily Beast to respond with an essay detailing society's negative approach to analyzing and nitpicking women's bodies.
We are described and detailed, our faces and bodies analyzed and picked apart, our worth ascertained and ascribed based on the reduction of personhood to simple physical objectification. Our voices, our personhood, our potential, and our accomplishments are regularly minimized and muted, wrote Judd.
The assault on our body image, the hypersexualization of girls and women and subsequent degradation of our sexuality as we walk through the decades, and the general incessant objectification is what this conversation allegedly about my face is really about, she said.
Patriarchy is a system in which both women and men participate. It privileges, inter alia, the interests of boys and men over the bodily integrity, autonomy, and dignity of girls and women. It is subtle, insidious, and never more dangerous than when women passionately deny that they themselves are engaging in it. This abnormal obsession with women's faces and bodies has become so normal that we (I include myself at times--I absolutely fall for it still) have internalized patriarchy almost seamlessly. We are unable at times to identify ourselves as our own denigrating abusers, or as abusing other girls and women.
The Impact of Digital Alteration
Media-portrayed idealized images of Photoshopped supermodels and celebrities have shown to have a negative effect on the viewer's self-esteem.
In 2005, Daniel Clay, Vivian L. Vignoles and Helga Dittmar published a study in the Journal of Research on Adolescence about the effect sociocultural factors has on body image and self-esteem among adolescent girls.
Body image develops in the context of sociocultural factors, such as unrealistic media images of female beauty. In a study of 136 U.K. girls aged 11-16, experimental exposure to either ultra-thin or average-size magazine models lowered body satisfaction and, consequently, self-esteem, wrote the researchers, who suggested early educational provisions to help girls deconstruct ads and other media imagery.
In February 2012, Amy Slater, Marika Tiggemann, Bonny Firth, and Kimberley Hawkins published an experimental investigation in the Journal of Social & Clinical Psychology of the addition of warning labels to fashion magazine images. This study observed the effect such warnings had on women's mood and body dissatisfaction. In a sample of 102 undergraduate women ages 18 to 35, results revealed that participants who viewed images with warning labels reported lower levels of body dissatisfaction, but not negative mood, than those who viewed the same images with no warning label.
The findings provide the first evidence that the use of warning labels may help to ameliorate some of the known negative effects of viewing media images that feature the thin ideal, stated the study.
Louis Vuitton F/W 2010
Photographs of supermodels, women set the benchmark for beauty and perfection, without the aid of Photoshop or makeup prove to show similar results.
Louis Vuitton Fall/Winter 2010 casting photos showed some of the world's top supermodels in such a state. Although these images are over two years old, they continue to circulate the Internet as emblems of the They're normal, too! ideal.
From magazines to the runway, supermodels appear effortlessly flawless. That's why their stripped down off-duty looks are often more jarring than smoky-eye and bronzer could ever be, wrote Tara Aquino. We're so used to seeing these women look a million times more attractive than the average human that it feels unnatural when they resemble someone regular. For the record, we think these supermodels are beautiful no matter what, but these 30 Shocking Photos of Supermodels Without Makeup definitely caught us a little off-guard.
IBTimes published the article Supermodels Without Photoshop: Absolutely Gorgeous Or Just Plain Average? just one week ago showcasing images of supermodels like Gisele Bundchen, Kate Moss and Adriana Lime makeup-free and without any Photoshop editing. The response has been immense.
I agree with the people that say supermodels should nto [sic] be allowed to be edited because if every other woman wanted to edit herself they would. I mean are they ugly no but they aren't nearly as attractive as they look in victorias [sic] secret yadda yadda. These are the women that set standards for women that according to these pictures are even unreachable for them. We live in a world where our standards are to high that we can no longer even carry them out. Some women aren't physically able to be skinny and have big boobs its just not a logical world, commented one reader.
I feel slightly better about myself, quipped another.
AlteredIdentity.com also analyzed the issue.
Are these supermodels even recognizable without the help of makeup and or Photoshop? I mean seriously, couldn't any of us alter our identity to look magnificent in a photo if we spent a few hours in the makeup room before the photo shoot, then had a gifted graphic designer fix up everything in Photoshop afterwards that makeup couldn't?
What do you think about supermodels without Photoshop and the impact it can have on shifting societal notions? Do you think countries should enact legislations banning the overuse of Photoshop and other means of digital alteration? Leave your feedback in the comments section below.
All photos in the following slideshow are the casting photos from the Louis Vuitton F/W 2010 show. Check out Complex's 30 Shocking Photos of Supermodels Without Makeup for images of the supermodels next to their glammed-up editorial spreads.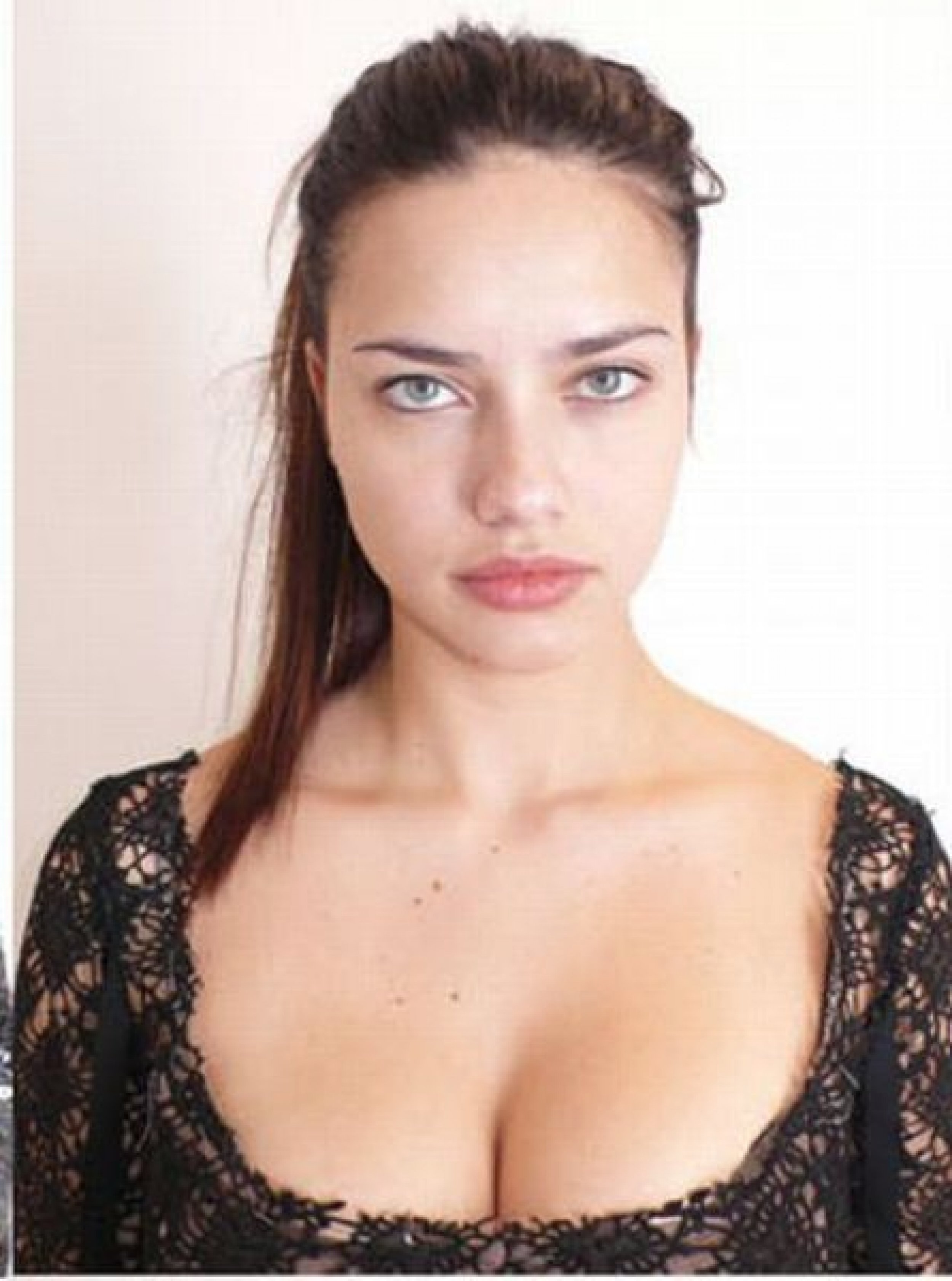 © Copyright IBTimes 2023. All rights reserved.