'Supernatural' Season 10 Spoilers: 9 Things To Know Before The Oct. 7 Premiere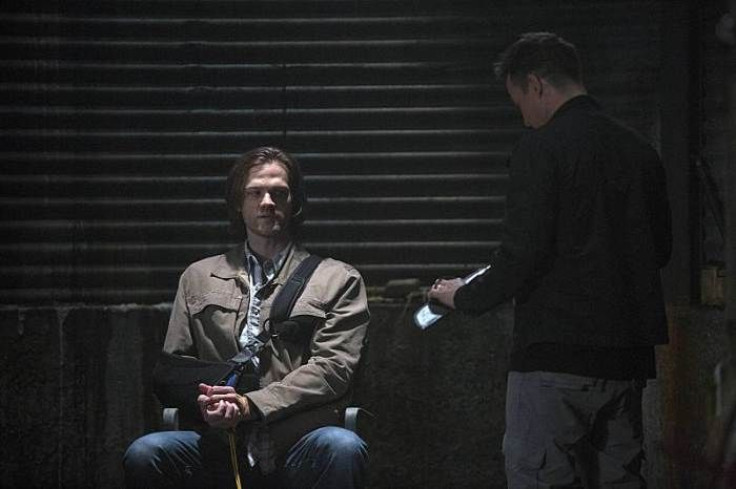 The boys are back! Everyone's favorite pair of siblings will be returning to the small screen once again when "Supernatural" airs its Season 10 premiere on Tuesday, Oct. 7. Excited for more Winchester drama? You're not the only one! That's why we've decided to round up everything you need to know about the upcoming installment of the hit CW series, starting with what fans should know about episode 1:
1. Premiere Synopsis – "Black" (which, we have a feeling, correlates with Demon Dean's (Jensen Ackles) demonic eyes) will kick off with Sam (Jared Padalecki) "frantically searching for his missing brother, who is gone without a trace." But Sam's journey to "recovering the wayward Dean" will take the younger Winchester bro down some pretty dark paths. According to the summary, the consequences will "shake the boys to their cores."

"Meanwhile, Castiel (Misha Collins) has to pick up the pieces in the aftermath of Metatron's (Curtis Armstrong) campaign. With his grace failing and rogue angels still on the loose, Cas will face the ticking clock of his own mortality as all-new threats emerge to once again push all of our heroes to their limits," teases the premiere synopsis.
2. A Big, Bad Demon Dean – How dark can Dean actually be? Well, Ackles teased that answer during an interview with TVLine when he suggested some pretty wild examples. "Oh, it's like an ultra version of a womanizing party animal," Ackles explained of what fans can expect from his character in Season 10. "He's out partying in Vegas with the King of Hell; he's got backstage passes and he doesn't give a s--- about anything. That's essentially what we're going to see."
3. Dark Sam – Dean won't be the only Winchester brother transforming into a darker creature this season. In a sneak-peek video, the younger sibling of Dean was spotted torturing a supernatural creature to find out his brother's whereabouts. "I said, 'No, that can't be. A Winchester one of us?' But it's true, isn't it? Whatever soul you had, whatever Boy Scout code you cuddled up to at night, it's all gone," the girl-demon said in the promo. The scene then cuts to Sam holding a bloody knife that he's been using to mutilate the demon girl.
4. Dean on the Run – Ackles revealed to TVLine that Sam won't be able to find his brother because Dean doesn't want to be found. "Because [Dean is] having fun and he knows that if Sam finds him, he's going to do his best to reverse the demon in him. But he's like, 'I've got the golden ticket,'" the actor said, adding that Demon Dean shudders at the idea of leading a "simple, human existence" once again.
5. Too Crazy for Crowley – Ackles teased that his character will be too wild for even the King of Hell to handle! "He's not just a demon, he's a demon with the Mark of Cain, which makes him like uber demon," Ackles explained. "So there's so much evil inside him, there's so much devil inside him, that the practical Dean is smothered."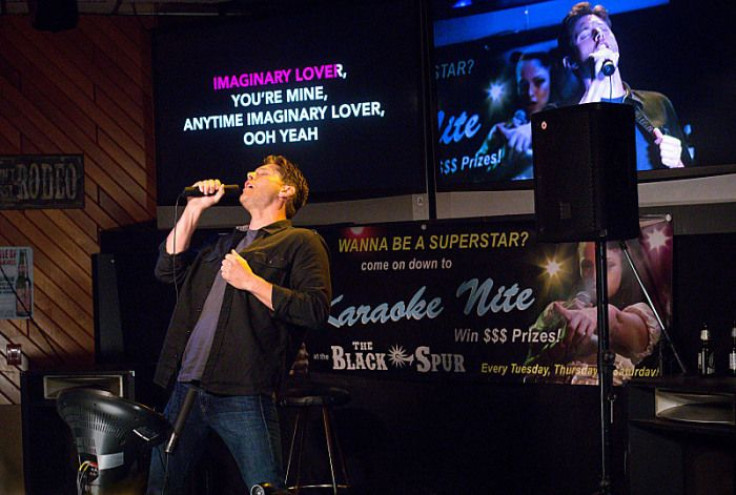 6. "Musical-ish" Episode – Dean was spotted belting out a tune in the Season 10 premiere photos for "Supernatural," but according to reports, the entire cast of the hit CW series will find themselves bobbing to the beat when the show's 200th episode airs.

"I think it'll be one of the more amusing and engaging episodes we've done in a while. I think we can safely call this a meta episode," showrunner Jeremy Carver teased during an interview with E! News. "We're going pretty meta. I would just describe it as something of a love letter to our fans -- and there will be songs."

In honor of the show's 200th episode, "Supernatural" will feature a slew of characters from the show's past as well as some potential dancing. We can already picture Demon Dean's wild moves now!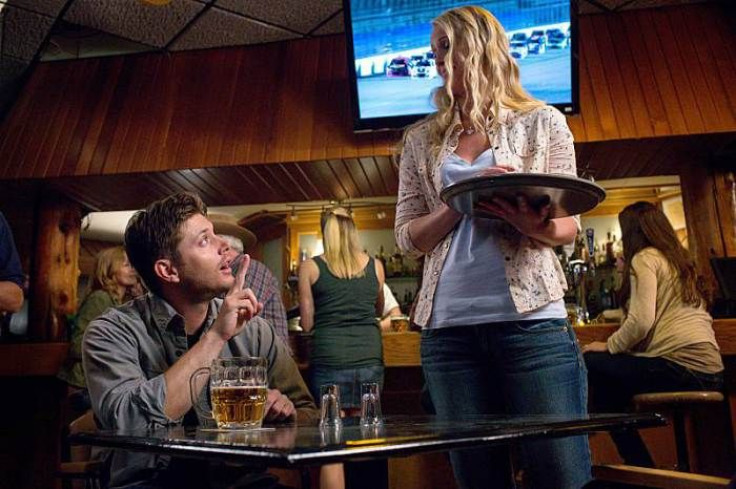 7. Demon Dean Goes on a Date – We can't be the only ones attracted to a darker Dean, right? Our inquiry was answered when a new character named Ann Marie was added to the Season 10 storyline. Ann Marie has been described as a "tough but sympathetic roadhouse cocktail waitress" with whom Dean will have an "intense fling" in the new season.
8. Episode Titles Revealed – Check out the released episode titles and their air dates:

Episode 1, "Black" (Oct. 7)
Episode 2, "Reichenbach" (Oct. 14)
Episode 3, "Soul Survivor" (Oct. 21)
Episode 4, "Paper Moon" (Oct. 28)
Episode 5, "Fan Fiction" (TBA)
Episode 6, "Ask Jeeves" (TBA)
Episode 7, "Girls, Girls, Girls" (TBA)
9. Sneak-Peek Videos From Episode 1 – Watch the spoiler-filled videos below before the Season 10 premiere of "Supernatural":
The "Supernatural" Season 10 premiere will air on the CW on Tuesday, Oct. 7, at 9 p.m. EDT.
© Copyright IBTimes 2023. All rights reserved.