'Supernatural' Season 10 Spoilers: Midseason Premiere Promo Video Released; What Will Happen In Episode 10?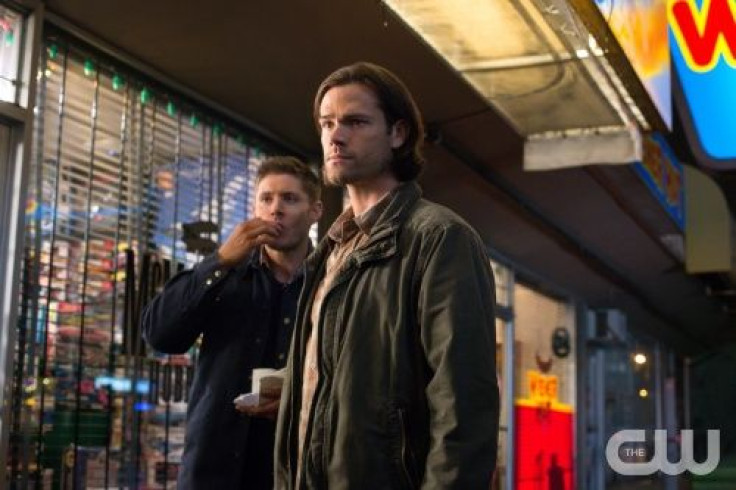 "Supernatural" will be going on hiatus until 2015, but fans now have a hint of what to expect next. According to reports, the CW series will bring even more hurdles for the Winchester brothers to clear when the Season 10 midseason premiere airs Tuesday, Jan. 20.
Curious as to what drama Sam (Jared Padalecki) and Dean (Jensen Ackles) will encounter in "The Hunter Games"? Well, a promo video for episode 10 teases that the supernatural-hunting siblings will be facing an old foe in the new year. That's right, Metatron (Curtis Armstrong), the one responsible for Dean's demon-transformation, will make an appearance in the 10th season of the series. And from the looks of the trailer, the fallen angel is just as dark as ever.
As Metatron is held prisoner, strapped with chains to a chair, he begins to give his captors an ominous description which, we believe, is about Dean.
"Full-out, foaming-at-the-mouth maniac. He's gone nuclear," he says with a laugh. After Metatron's admission, we see a slew of scenes featuring Dean fighting with two unknown characters.
But Metatron won't be the only character from "Supernatural" past to pop up again in the midseason premiere. Charlie (Felicia Day), who fans last saw in Season 9, will be making her return from Oz to the real world – sporting a pretty fabulous new haircut and what seems to be a dark demeanor. And we're not alone in thinking something's off with the Winchesters' old friend: In the 18-second promo video, Dean is seen punching Charlie in the face.
TVLine revealed that Rowena (Ruth Connell) would also appear in the second half of "Supernatural" Season 10 after she didn't come in contact with the boys during the fall finale. And Crowley's mother will play a major hindrance in her son's life – or at least, that's what Connell explained.
"I think most mothers like to interfere in their children's business," the actress told TVLine. "So Rowena gets to do that in the episodes to come."
What are you looking forward to in the Season 10 midseason premiere of "Supernatural"? Sound off about which plot you're most excited to see play out, in the comments section below.
© Copyright IBTimes 2023. All rights reserved.