Suspect in Lower Manhattan Murder-Suicide Knew Of Wife's Infidelity
KEY POINTS
The shooter who killed his wife in broad daylight in Lower Manhattan knew of an ongoing affair
Xin Yu was carrying their marriage certificate when she confronted his wife, Min Ai
Yu shot Ai twice before turning the gun to himself and committed suicide
Ai had been secretly dating a colleague at the Lower Manhattan Bank
The suspect in the apparent murder-suicide in Lower Manhattan's Financial District Monday knew of his wife's secret affair with another man.
An altercation between 46-year-old Xin Yu and his wife, 40-year-old Min Ai, erupted shortly after 9:30 a.m. at Morris Street and Trinity Place, an area in FiDi where it is usually quiet and wanton violence rarely happens.
The confrontation stemmed after Yu knew that his wife was cheating on him. Police sources told the New York Daily Post that he was carrying their marriage certificate during the grim shooting.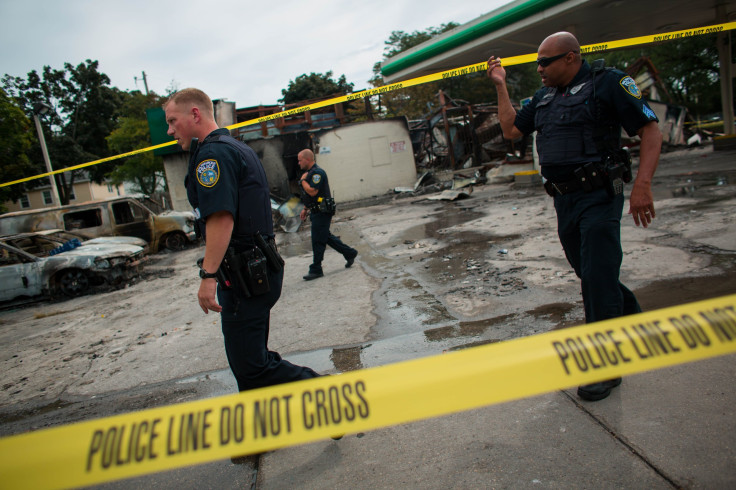 It was here that Yu shot Ai in the chest. He then pulled her head up from the sidewalk and shot her the second time before turning the gun on himself and committing suicide.
Ai was pronounced dead at the scene, while Yu was rushed to New York-Presbyterian Lower Manhattan Hospital where he later died.
A witness who was passing by the Rector Street subway station helped Yu when construction workers caught her attention. She then called 911 when she realized what had happened.
She said Yu was still holding the "large, menacing, semi-automatic pistol" when she helped.
"I took the gun from his hand while he was still breathing. I just did it to be safe. I took it really quick and put it on the ground next to my foot," said the witness who wanted to remain anonymous.
Construction workers who were planting flowers across the street saw the shooting and rushed over. They saw Ai "apparently dead" from the gunshot wounds.
"There was a construction worker across the street. He said he turned his attention to the scene after he heard a shot. He saw the husband pick her head up and shot her in the head," a police source told the Post.
Sources added that the couple was married for 10 years. Yu, who flew into the city Thursday, lived in Ontario, while Ai moved to Jersey City "with her new beau."
Police told ABC 7 that Ai "was estranged from her husband" and was planning on getting divorced. She walked from her Battery Park City apartment to the bank on Broadway where she was confronted by Yu.
Ai had been secretly dating a colleague at the Lower Manhattan Bank where she had been working for the past year, reported the outlet.
© Copyright IBTimes 2022. All rights reserved.
FOLLOW MORE IBT NEWS ON THE BELOW CHANNELS