'Switched at Birth' Canceled; Katie Leclerc, Lea Thompson And More React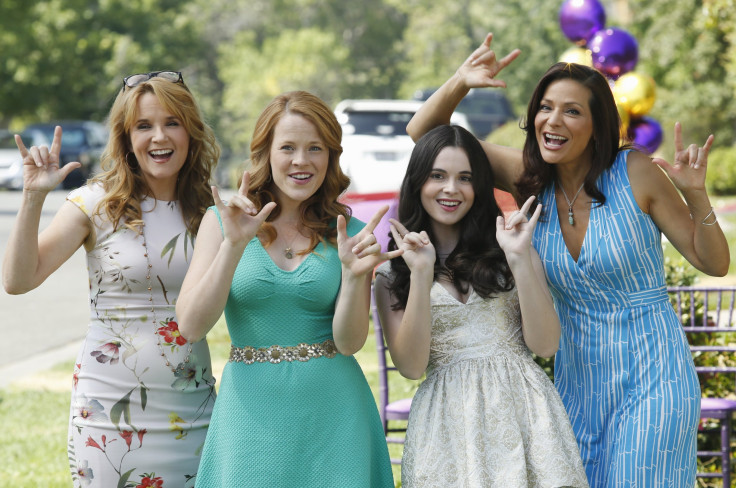 "Switched at Birth" fans are still reeling from the cancellation news. On Friday night, executive producer Lizzy Weiss revealed that the Freeform drama's upcoming fifth season would be its last.
Yet her cast remains optimistic. Though it's clear that the show is not getting a Season 6, they're making the most of their final episodes.
Katie Leclerc, who plays Daphne, wrote several tweets about the cancellation. "Thank you to the fans and the friends we have made. This has been a dream come true," she wrote immediately after the news broke.
The actress returned to social media Saturday with more words of wisdom. "When you get crappy news, process it," she added. "Really embrace what you're feeling. Go through it. On the other side of it you realize your strength."
Lea Thompson also stayed positive. The actress, who plays Kathryn, posted a picture with Leclerc, Vanessa Marano and Constance Marie looking very happy on set.
Marie, who plays Regina, told fans that she didn't know exactly why they were canceled. However, she was sure that they would give their all to the last episodes.
Ratings likely played a part in the decision to ax the show. The drama had been steadily losing viewers every season, according to TV Series Finale. Though the show averaged over 2 millions viewers in their first season, Season 4 only averaged 1.02 million.
"Switched at Birth" follows the lives of two teenage girls, one deaf, who discover that shortly after being born, they were not given to their biological parents. The cast recently filmed their 100th episode, and the program will end with 103 episodes. The series finale will be extended to 90 minutes, Entertainment Weekly reports.
Check out more cast reactions below:
"Switched at Birth" Season 5 does not have a premiere date yet.
© Copyright IBTimes 2023. All rights reserved.