Syria Conflict: Hillary Clinton Advocates Creation Of No-Fly Zone 'To Stop The Carnage'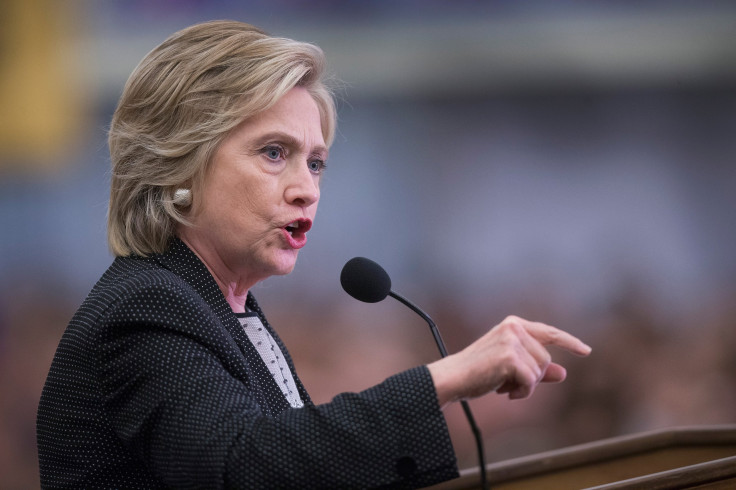 Democratic presidential hopeful Hillary Clinton on Thursday lent her support to the creation of a no-fly zone in Syria, even as Russian warplanes continued to carry out airstrikes in the war-torn nation. The U.S. government has so far refrained from creating such a zone in the region, citing "logistical" issues.
"I personally would be advocating now for a no-fly zone and humanitarian corridors to try to stop the carnage on the ground and from the air, to try to provide some way to take stock of what's happening, to try to stem the flow of refugees," Clinton said in an interview with WHDH-TV in Boston.
The imposition of no-fly zones by foreign powers is believed to have played a crucial role in helping Libyan rebels overthrow Muammar Gaddafi in 2011. Advocates of a no-fly zone in Syria believe that the move would put similar pressure on President Bashar Assad and also protect the lives of civilians falling prey to barrel bombs dropped by government forces.
In August, Turkish Prime Minister Ahmet Davutoglu, a key ally of the U.S. in its fight against the Islamic State group, said that a no-fly zone over northern Syria was urgently needed.
However, the U.S. government has so far resisted such calls. Speaking to reporters earlier this week, White House Press Secretary Josh Ernest reiterated that the government's stance on the issue "hasn't changed."
"At this point that's not something that we're considering," Earnest said. "It raises a whole set of logistical questions about how exactly what would be enforced, what sort of resources would be used to actually protect that area."
Clinton's comments, indicating a marked departure from the official U.S. position, come at a time when the multi-pronged conflict in Syria is threatening to escalate with the intervention of Russia. Nearly 300,000 people have been killed since the conflict began in 2011 -- a number that is likely to increase with Russian warplanes allegedly targeting civilian areas.
"We call on the Russian Federation to immediately cease its attacks on the Syrian opposition and civilians and to focus its efforts on fighting ISIL," members of the U.S.-led coalition against ISIS, said in a joint statement Friday, adding that such military actions would "fuel more extremism and radicalization."
© Copyright IBTimes 2023. All rights reserved.