Talk Like A Pirate Day 2016 At Krispy Kreme; 3 Ways To Get Free Doughnuts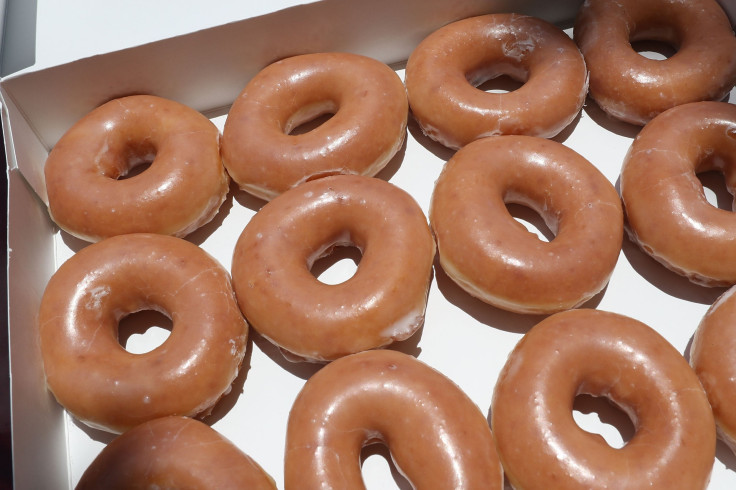 Ahoy, doughnut lovers! Every September, Krispy Kreme celebrates National Talk Like A Pirate Day by giving their customers who participate in the event a sweet treat, and 2016 is no different!
On Monday, Sept. 19, Krispy Kreme patrons in the United States and Canada will be eligible to get one or more free doughnuts, depending on their level of dedication to the holiday. Those who talk like a pirate while visiting any participating Krispy Kreme will get one free Original Glazed doughnut. But that's not all!
Guests who go all out and actually dress like a swashbuckling sea rover will get an even better freebie: one dozen Original Glazed doughnuts. Three pirate items must be worn in order to be eligible. If you don't have a pirate costume on hand, items suggested by Krispy Kreme include an eye patch, bandana, peg leg, parrot or costume hook.
Where to Find Donuts and Bagels in The United States | FindTheHome
In you're not interested in visiting your local Krispy Kreme dressed in your best Halloween gear, consider participating in their Snapchat promotion. Customers who use the custom Krispy Kreme Snapchat filter, which will make their photo appear as if they're dressed like a pirate, will also get a free dozen doughnuts.
While the freebie promotion only includes the Original Glazed doughnut, there are new sweet desserts for sale made just for the September date. Holiday-specific doughnuts include a filled Pirate Doughnut adorned with a pirate face and the Skull and Crossbones Doughnut, which has chocolate and vanilla icing and a skull candy topping.
Talk Like a Pirate Day freebies are available while supplies last and no purchase is required to participate. Not all Krispy Kreme locations are participating in the promotion. The company lists Anchorage, Alaska; Hickory, North Carolina; Lenoir, North Carolina; Puerto Rico, Spartanburg, South Carolina; Anderson, South Carolina; and Connecticut casino locations among the exclusions.
© Copyright IBTimes 2023. All rights reserved.