Talking Politics At The Thanksgiving Table: Liberals, Conservatives Can Debate Trump Impeachment Odds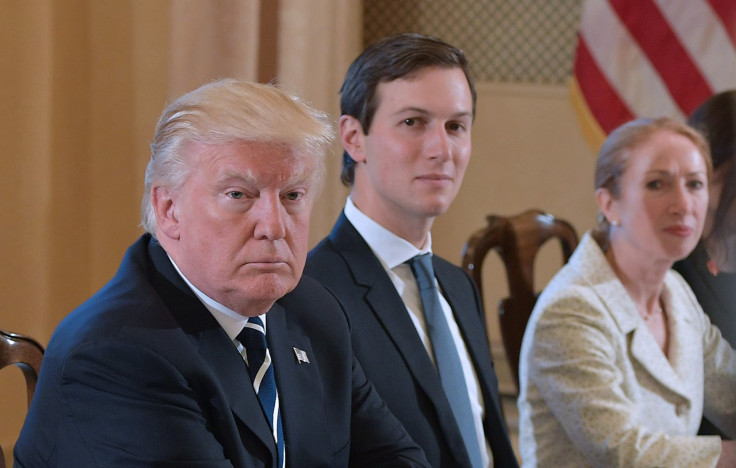 There is no escaping conversation on Thanksgiving and often the chatter at the table can shift to politics since the holiday falls weeks after the election season.
Once again, the hot topic around many U.S. households might be less about Democrats vs. Republicans and more about the fate of President Donald Trump. After winning the electoral vote in 2016, but failing to win the popular vote by 2.9 million votes, and amid an investigation by special counsel Robert Mueller into alleged Russian meddling in the 2016 election, Trump's chances of remaining in the White House remains a contentious talking point.
Many liberals may feel they have momentum from the recent election which garnered wins in New Jersey and Virginia, and will point to sagging Trump approval ratings and the continuous Russia investigation as reasons to believe Trump may not last his full term.
There have been recent reports that Mueller has turned his attention to Trump's son-in-law and senior adviser, Jared Kushner, in connection to possible collusion between Trump's campaign and Russia. The Wall Street Journal reported Tuesday that Kushner pushed for Trump to fire FBI Director James Comey, who was leading an investigation into whether Trump's campaign colluded with Russia.
In October, a federal grand jury approved charges on former Trump aides. Former Trump campaign chairman Paul Manafort and his former business partner Rick Gates plead not guilty to 12 counts of financial crimes related to work in Ukraine. However, George Papadopoulos, a foreign policy adviser, plead guilty to lying to federal officials about his contacts with people who claimed to have ties to top Russian officials.
Liberals can also point to Trump's poor approval ratings. The most recent Gallup poll listed Trump's approval rating at just 38 percent and his disapproval rating at 55 percent.
But to Trump supporters, the prospect of the president being impeached may seem like a liberal fantasy. Impeachment requires a majority in the House of Representatives and a two-thirds majority in the Senate — Republicans have control of both.
The last time a president was removed from office was Richard Nixon in 1974. At the time, Nixon's approval ratings were 24 percent, which is still well below Trump's approval rating.
Trump can also turn his approval ratings around if the economy stays strong, the Mueller investigation comes up empty and Republicans perform better in the 2018 midterm election.
Oddsmaker Ladbrokes listed Trump's chances of not completing his four-year term at 40 percent.
© Copyright IBTimes 2023. All rights reserved.