Taylor Swift 'Cried' And 'Ate A Lot' After She Lost At The Grammys Album Of The Year To Daft Punk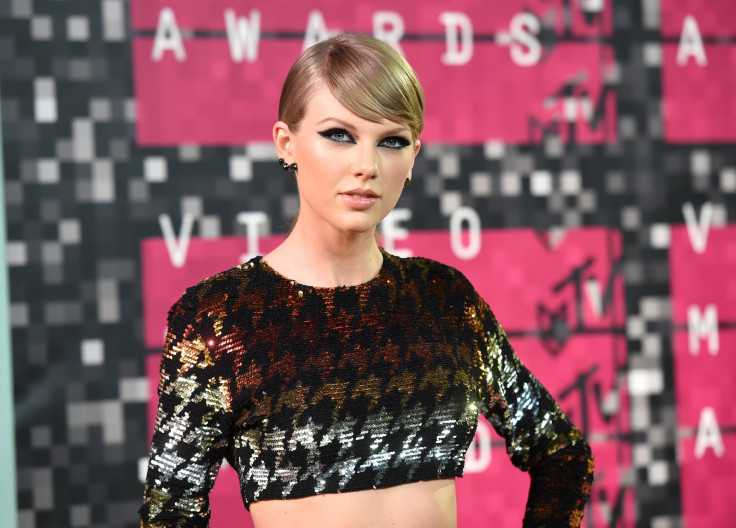 Taylor Swift revealed that she cried and "ate a lot" after she lost at the Grammy Awards for the Album of the Year title to Daft Punk's "Random Access Memories" last year. Swift's album "Red" was one of the favorites and when the presenter of the award Alicia Keys spoke the first syllable, Swift thought she had won.
"When they announced the Album of the Year winner, it was like, 'And the Album of the Year goes to Raaaandom Access Memories,'" Swift told Grammy Pro in an interview, cited by People, adding: "And they really dragged out the 'Raaa.' And I was like, for a second there, I kind of thought we had it. And we didn't."
"I remember not going to afterparties," the "Bad Blood" singer said, according to Us Weekly. "I went home and I cried a little bit, and I got In-N-Out Burger and ate a lot."
The People report also added that the Grammy loss could have helped Swift create "1989," which became the best-selling album of 2014.
"I was just thinking a lot before bed about what I had made so far for the next album that was to become 1989, but I didn't know that then," Swift reportedly said. "We don't make music so we can win a lot of awards, but you have to take your cues from somewhere if you're going to continue to evolve.
"And so I went to bed, and I woke up at four in the morning, like, it's called 1989, I've been making 80s synth pop, I'm just going to do that," Swift said, according to People. "I'm calling it a pop record. I am not listening to anyone at my record label. I'm starting tomorrow. So that's what I did."
Swift had also said, in the interview, cited by Us Weekly that she had got her hopes up because everyone around her was telling her that she would win this.
"Going up to it, everybody comes up to you and they're like, 'Oh, you got this, you're gonna win, you're gonna win,' and I wish they wouldn't do that because you don't know if you're gonna win -- and someone else could very well win -- and someone else very well did," the singer said.
Swift, who has won seven Grammys so far, also talked about losing the award and referred to the incident with Kanye West during the 2009 MTV Video Music Awards.
"You have a few options when you don't win an award," Swift said in the interview, according to Us Weekly.
"You can decide like, 'Oh, they're wrong, they all voted wrong.' Second, you can be like, 'I'm gonna go up on the stage and take the mic from whoever did win it'…Or third, you can say, 'Maybe they're right — maybe I did not make the record of my career.' Maybe I need to fix the problem, which was that I have not been making sonically cohesive albums. I need to really think about whether I'm listening to a scared record label and what that's doing to the art I'm making," Swift said.
© Copyright IBTimes 2023. All rights reserved.