Taylor Swift's '1989' Breaks Records, But Will Her Standoff With Spotify Convince Streaming Services To Pay Artists More?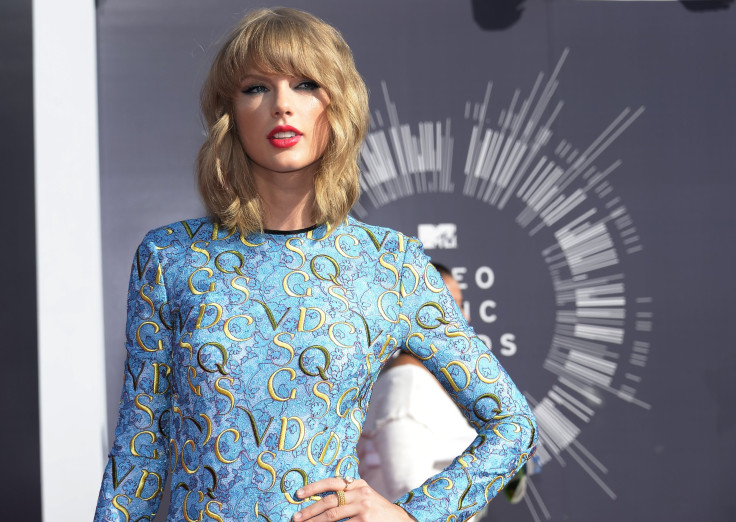 In news that surprised no one, Taylor Swift's "1989," released by Big Machine Records on Oct. 27, sold 1.287 million albums in its first week, reports Variety. Not since Eminem's "The Eminem Show," which sold 1.32 million copies in one week in 2002, has an artist had a bigger first week. Moreover, Swift is now the only artist ever to have three albums sell more than 1 million units in only one week. "Red" sold 1.208 million in 2012 and "Speak Now" sold 1.047 million in 2010.
In advance of the predicted news that "1989" would break records, the megastar's label removed all of her back catalog from streaming music service Spotify on Monday. "1989" was never available there, but to underscore just how powerful Swift is, Spotify put together a playlist called "What To Play While Taylor's Away" and issued a statement in which the company pleaded for Swift to change her mind -- and let its users keep streaming her music.
"We love Taylor Swift, and our more than 40 million users love her even more -- nearly 16 million of them have played her songs in the last 30 days, and she's on over 19 million playlists. We hope she'll change her mind and join us in building a new music economy that works for everyone. We believe fans should be able to listen to music wherever and whenever they want, and that artists have an absolute right to be paid for their work and protected from piracy. That's why we pay nearly 70 percent of our revenue back to the music community."
But Swift's back-catalog removal from Spotify wasn't her first protest. Her opening salvo was in July, when she wrote an op-ed piece in the Wall Street Journal saying that album sales have shrunk not only due to piracy and file sharing but also because of how little streaming music services pay artists.
"Piracy, file sharing and streaming have shrunk the numbers of paid album sales drastically, and every artist has handled this blow differently," she wrote. "It's my opinion that music should not be free, and my prediction is that individual artists and their labels will someday decide what an album's price point is. I hope they don't underestimate themselves or undervalue their art."
If an artist as popular -- and as rich -- as Swift is protesting Spotify and other streaming music services, could this lead to a change in how artists are paid for streaming music? Just how much -- or how little -- are they getting paid now?
Although he surely wasn't talking about Swift as one of the struggling recording artists, Blacc's statement is sure to resonate with the chart-topper. Wrote Blacc: "I believe policymakers will one day recognize that a system that allows digital streaming services to enjoy enormous profits while music creators struggle is unbalanced and broken."
© Copyright IBTimes 2023. All rights reserved.
FOLLOW MORE IBT NEWS ON THE BELOW CHANNELS