Ted Cruz Blasts Neighbors Over Leaked Texts, Plays On Phone During Insurrection Hearing
As the fallout continues for Ted Cruz following his ill-fated trip to Cancun, the junior Senator from Texas again tried to downplay last week's dash to the Mexican city while also showing a questionable level of seriousness during a Senate committee meeting into the Jan. 6 insurrection at the Capitol.
On the Conservative Ruthless podcast, released early Tuesday morning, Cruz was quite angry with whoever leaked the text messages from his wife to the media, as transcribed by The Daily Beast.
He called the leak a sign of "how ridiculously politicized and nasty" politics has become, both in the nation and apparently in his own neighborhood.
"Here's a suggestion, just don't be [EXPLETIVE]," Cruz said. "Treat each other as human beings, have some degree, some modicum of respect."
Cruz also mentioned his wife's anger about the affair.
"Heidi is pretty pissed about that," Cruz said of the leaked text messages.
Finally, his advice to people angry about the trip: People "need to laugh a little bit – you know, loosen up."
However, the drama didn't stop there for Cruz. During a joint meeting of the Senate Rules and Senate Homeland Security and Governmental Affairs committees investigating the failure of Capitol Police to expect the violence at the Capitol on Jan. 6., Cruz was caught seemingly not paying attention to the testimony.
Former Capitol Police chief Steven Sund was testifying before the committee when the C-SPAN camera cut away to Cruz, who was seen texting on his phone.
The hearing was the first of several set for this week to investigate the Jan. 6 insurrection.
According to Sund, intelligence from the FBI field office in Norfolk, Virginia, that detailed possible mob violence never got to him, per The Associated Press. Sund said there were multiple failures last month.
"No single civilian law enforcement agency – and certainly not the USCP – is trained and equipped to repel, without significant military or other law enforcement assistance, an insurrection of thousands of armed, violent, and coordinated individuals focused on breaching a building at all costs," Sund testified.
Five people died in the mob. Two Capitol Police officers have died by suicide since the attack.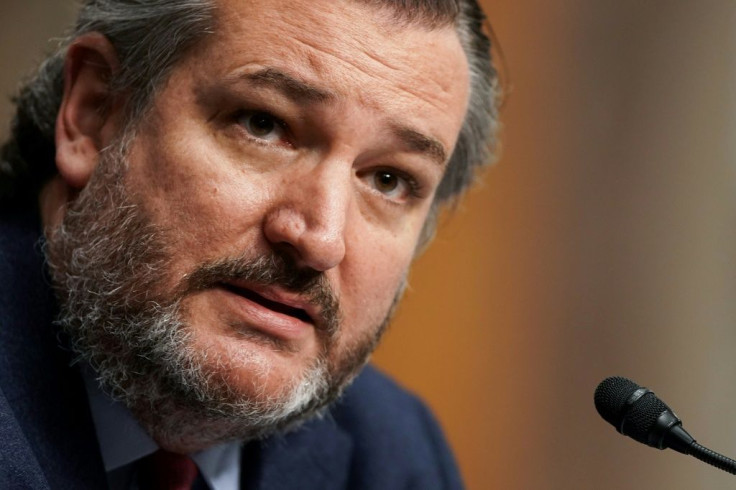 © Copyright IBTimes 2023. All rights reserved.