Ted Cruz Escapes To Cancún As Texas Freezes Over [Photos]
UPDATE: 1:40 p.m. EST-- Ted Cruz has released a statement saying he was only escorting his daughters on a trip, and was in "constant communication" with Texas officials to help coordinate emergency response.
Original story:
Senator Ted Cruz is in hot water after flying to Cancún as his constituents freeze in Texas' deadly winter storms.
With many Texans still in blackouts and fighting widespread infrastructure failures, Cruz was spotted on a plane to a tropical resort with his family, The Dallas Morning News confirms. The images quickly took off on social media, with Cruz, his wife and various monickers like #Flyin'Ted trending on Twitter.
Cruz's office did not offer any statement on the trip, which some took as an admission. News outlets such as Fox, MSNBC and The Associated Press confirmed Cruz's presence on the flight to Mexico.
Reporter Jake Sherman noted that a Thursday flight from Cancún had been updated to include a "Cru., R." Lois Romano confirmed that Cruz was on his way back and that he had only been planning on accompanying his family for one night. The Associated Press' source corroborated that timeline.
Online commentators were less than convinced by the narrative, including some that had predicted it beforehand.
Many compared Cruz's vacation to the work being done by Democratic challenger Beto O'Rourke, who organized thousands of check-ins with vulnerable seniors to ensure their safety and help them get the resources they needed to weather the blackouts.
Cruz isn't the only Texas Republican struggling with image problems as the state buckles under a week of winter storms: Governor Greg Abbott was blasted for an interview with Fox in which he attacked the Green New Deal, falsely blaming Texas' power problems on renewable energy.
Texas' woes are expected to continue into the weekend, when temperatures are expected to finally recover.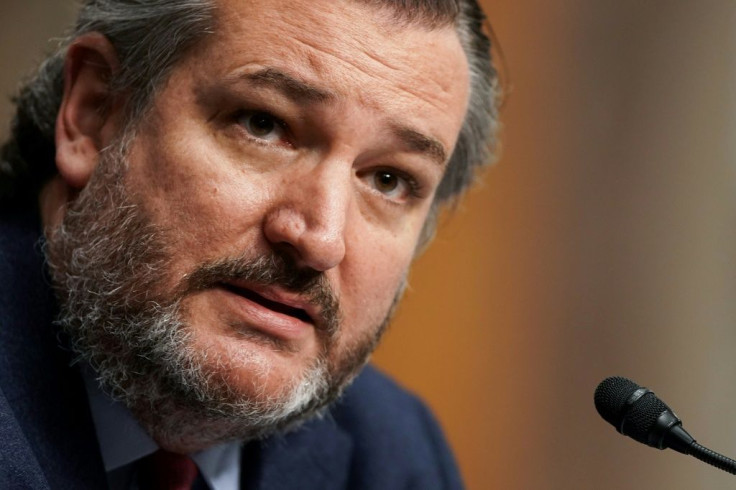 © Copyright IBTimes 2023. All rights reserved.