Ted Cruz Wants SCOTUS' 'Clearly Wrong' Gay Marriage Ruling Be Overturned
KEY POINTS
SCOTUS established marriage equality in a 2015 ruling
Sen. Ted Cruz, R-Texas, said the court's decision was "overreaching"
His comments raised alarm that marriage equality might get struck out
Sen. Ted Cruz, R-Texas, believes the Supreme Court should overturn 2015's landmark decision recognizing and legalizing gay marriage in all 50 states.
Cruz claimed the SCOTUS interfered with the democratic process with Obergefell v. Hodges, wherein a 5-4 ruling scrapped all bans on same-sex marriages, and established that denying these rights would be unconstitutional.
He discussed the potential overturning of the landmark case on his podcast "Verdict With Ted Cruz" Saturday, reported Yahoo.
The Texan attacked the SCOTUS's decision calling it "overreaching" on its part. He also referenced the recently overturned Roe v. Wade in the conversation, raising doubts that marriage equality might be struck out next.
"Obergefell, like Roe v. Wade, ignored two centuries of our nation's history. Marriage was always an issue that was left to the states," Cruz said, as per the outlet. "We saw states before Obergefell that were moving. Some states were moving to allow gay marriage. Other states were moving to allow civil partnerships."
"There were different standards that the states were adopting, and had the court not ruled in Obergefell, the democratic process would have continued to operate," he continued.
Cruz said it was the responsibility of people in favor of gay marriages to successfully convince fellow citizens, following which the state would exercise the right to change the laws to reflect those views, adding that the SCOTUS violated that right.
"In Obergefell, the court said no, we know better than you," he said. "Now every state must sanction and permit gay marriage. I think that decision was clearly wrong when it was decided. It was the court overreaching."
Cruz has drawn social media ire for his comments. "Ted Cruz made clear today he hates same-sex marriage. I think the truth is Ted Cruz has problems with his own marriage and doesn't understand what true love is. It is as simple as that," a tweet read.
"@tedcruz you are a despicable piece of spineless garbage. come after gay marriage, you tiny little man, I dare you," wrote another.
"If gay marriage was embraced by conservatives @tedcruz would be a supporter. He has no code," tweeted another.
Cruz has been an anti-same-sex marriage crusader since the ruling. He had described the SCOTUS's decision as the "very definition of tyranny" back then and asked all states to ignore it.
The following year, he told NPR that opposing gay marriage would be "front and center" in his 2016 election campaign.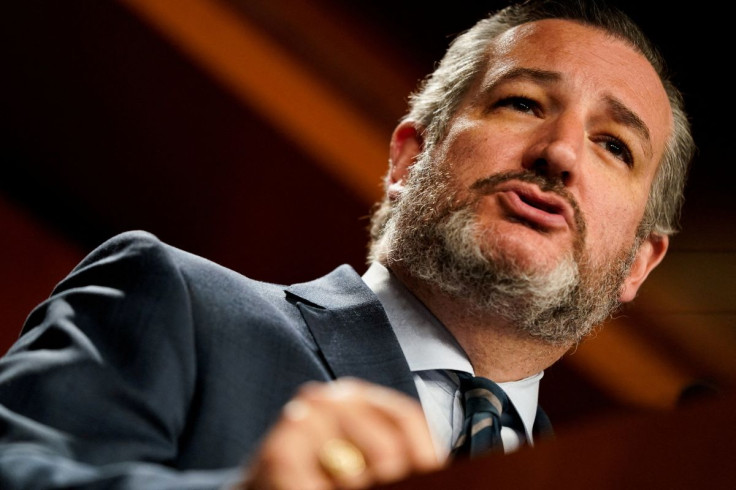 © Copyright IBTimes 2023. All rights reserved.