Teen Repeatedly Stabbed During Fight Between Girls In High School Bathroom
A fight between two high school girls ended with one of them being stabbed in the bathroom of a Mississippi school. The wounded student was transported to the hospital and is reportedly stable.
The incident unfolded in the Mendenhall High School on Tuesday morning, the Simpson County Sheriff's Department said. The two 16-year-old girls were having an argument that escalated inside one of the school's bathrooms at around 8 a.m., according to 16 WAPT News.
One of the girls brandished a knife during the altercation and stabbed the victim several times, officials said.
The school's staff members soon intervened and separated the two girls, according to WJTV 12 News.
The sheriff's office was informed of the incident, leading to deputies and an ambulance arriving at the scene. The staff members had managed to secure the area by the time first responders arrived.
The injured teenager was shifted to a hospital close to the school. Although the victim sustained multiple stab wounds, she was in stable condition and was able to talk, officials noted.
The identities of the two high schoolers were not immediately revealed. Officials also did not reveal what triggered the argument that led to the stabbing.
The student who stabbed the teen was taken into custody. The sheriff's office will reportedly keep the teenager at a detention center until her appearance in Simpson County Youth Court.
The circumstances that led to the stabbing remain under investigation.
"Sounds like there was intent there bringing a knife to school and the fight at 8:00 am ... Why do kids think violence is the answer?" a social media user commented after the news was shared on the Simpson County Community Facebook page.
"I'm beginning to think homeschooling is the best way to go," another wrote.
A similar incident was reported last week after a 10-year-old boy brought a knife to his Michigan school with a "hit list" of students that were mean to him and called him names. The child asked one of his peers at the Prevail Academy in Mt. Clemens to hold another boy down so he could stab him. However, the student managed to take the knife away from the 10-year-old and later gave it to an adult.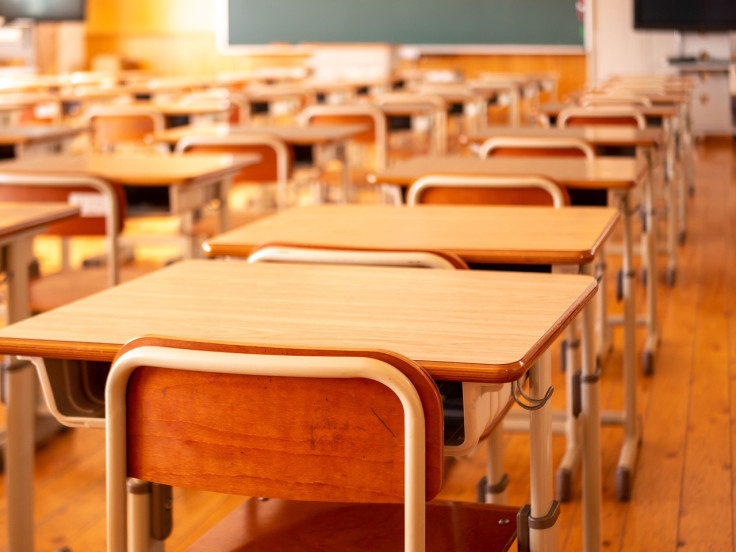 © Copyright IBTimes 2023. All rights reserved.
FOLLOW MORE IBT NEWS ON THE BELOW CHANNELS