Teen Smoking Still Problematic, Advertising To Blame, US Surgeon General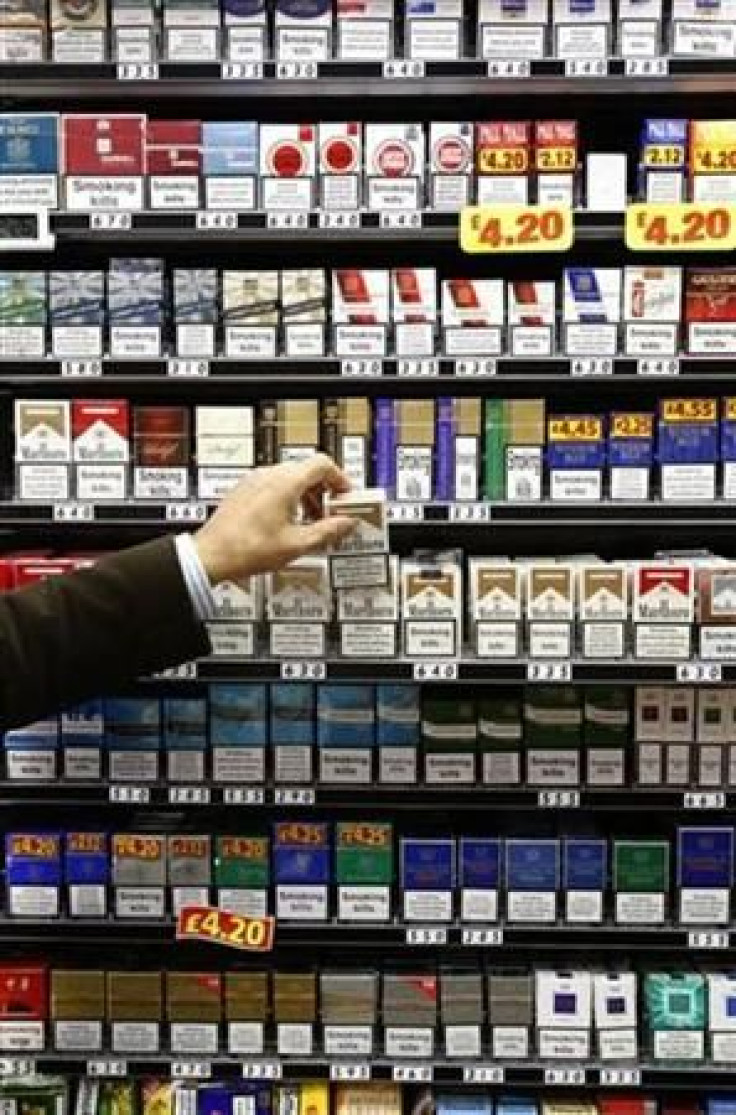 Despite the known health effects of smoking, thousands of teens still take up the deadly habit, mostly due to advertising, according to a new report.
Teen smoking rates fell sharply between 1997 and 2004 but the decrease slowed in subsequent years, U.S. Surgeon General Regina Benjamin and health officials reported Thursday. Benjamin attributed the slower decrease to more tobacco advertising aimed at teens.
The U.S. government bars tobacco companies from advertising to teens, though Benjamin said Thursday that tobacco companies changed the packaging and design of their products in ways that have increased these products' appeal to adolescents and young adults.
Tobacco companies spend nearly $10 billion annually on advertising and promotional efforts, according to the report, released on Thursday.
Executives with the nation's largest tobacco company, Altria Group Inc., the parent company of Marlboro manufacturer Philip Morris USA, agreed with the surgeon general's report.
We agree with the Surgeon General and others that kids should not use tobacco products, and we share the common goal of keeping tobacco products out of the hands of kids, Altria Group said in a statement issued Thursday. While significant progress has been made in reducing underage tobacco use over time, we agree that more work needs to be done.
Benjamin said the goal of the report is not to point fingers.
I don't want to focus on blame, I want to focus on prevention, she told The Associated Press. I want to make sure we're doing everything that we can to prevent kids from ever starting to smoke or use tobacco products.
Smoking kills over 400,000 people a year, about 1,200 daily, and the earlier smokers start the more likely they are to die from smoking-related diseases. More than 80 percent of smokers start before age 18 and 99 percent start by age 26, according to the report.
It's critically important that parents realize that the tobacco industry's marketing is still impacting our children every day, Matt Myers, president of the Campaign for Tobacco-Free Kids, an anti-smoking advocacy group, told CNN.
Smoking can cause a myriad of health problems including stroke, heart disease, chronic lung problems, and various cancers, according to the CDC.
Smoking costs the United States $96 billion in medical costs and $97 billion in lost productivity every year, according to the report.
In order to end this epidemic, we need to focus on where we can prevent it and where we can see the most effect, and that's with young people, Benjamin told The Associated Press. We want to make our next generation tobacco-free, and I think we can.
In the report, Benjamin says mass media campaigns, increased cigarette prices and school-based programs would be effective to further curb teen smoking.
The average price for a pack of cigarettes in the United States was $4.80, including all taxes, in 2010, according to the Centers for Disease Control and Prevention. A 10 percent increase in price reduces overall cigarette use among teens and young adults by about 4 percent, according to the CDC.
The report is the second issued by the surgeon general to tackle teen smoking and the 31st report issued warning against tobacco use. The first teen smoking report was released in 1994.
In 1964, the surgeon general released the first report that warned against and declared tobacco to be deadly.
We have come a long way since the days of smoking on airplanes and in college classrooms, but we have a long way to go, Kathleen Sebelius, secretary of Health and Human Services and former smoker, said in a statement accompanying Thursday's report. The prosperity and health of our nation depend on it.
© Copyright IBTimes 2023. All rights reserved.