Tennis News: Agnieszka Radwanska Wins Pan Pacific Open Title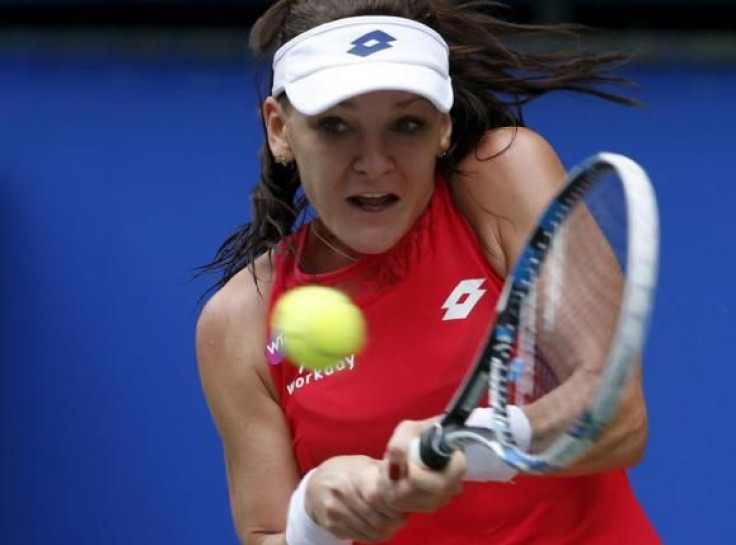 Poland's Agnieszka Radwanska beat rising star Belinda Bencic 6-2 6-2 in the final of the Pan Pacific Open on Sunday to capture her first WTA title in more than a year and return to the world's top 10 rankings.
The 26-year-old Radwanska turned in a near flawless display against Bencic, smashing 28 winners past the Swiss teenager to win her second Pan Pacific Open and her first WTA title since last year's Rogers Cup in Montreal.
"I'm just so, so happy I could really play my best tennis today, and this is the first tournament I've won twice, so it's definitely very special for me," Radwanska said in her on-court interview.
"I knew I was playing one of the best players in the world, but this is the final and you just want to win, so you do whatever it takes to win every point."
Bencic beat Radwanska in their only previous meeting, in the final at Eastbourne in June, and was chasing her fourth title this year.
The 18-year-old had been in great form all week, defeating Garbine Muguruza and Caroline Wozniacki on the way to the final, and would have cracked the top 10 herself had she won.
Radwanska is projected to climb from 13th to eighth when the new rankings are released on Monday and move to 10th place in the race for places at the WTA Finals in Singapore.
"I'm just so happy to be back in that Top 10. It's very, very tight now," she said.
"There are a lot of young players coming up, so many players who deserve to be Top 10, so I'm just happy I can be number eight now.
"The Asia tour is key for me to go to Singapore, so I think this week I did a great job to give myself a better chance to go back there again."
(Reporting by Julian Linden in Singapore; editing by Sudipto Ganguly)
© Copyright IBTimes 2023. All rights reserved.