Terraform Labs Defends Do Kwon, Refuses To Disclose His Location Due To 'Physical Security Risks'
More than two weeks after South Korean authorities issued an arrest warrant for Terraform Labs' CEO Do Kwon, the company has defended him and refused to disclose its co-founder's whereabouts, citing physical security risks.
The South Korean authorities issued the arrest warrant for Kwon and five other TFL employees on Sept. 14 for violating the country's Capital Market Laws.
Kwon has repeatedly said on Twitter that he is "not on the run" and making "zero effort to hide," but his statements do not align with the claims of South Korean authorities who had requested Interpol to include his name on the red notice list.
Terraform Labs this week, through a spokesperson, gave a statement to the Wall Street Journal, criticizing the actions of the South Korean prosecutors and defending the crypto executive.
At one point, the publication asked the TFL representative about Kwon's location, but they declined to disclose it. "Do Kwon's location has been a private matter for months due to ongoing physical security risks to him and his family," the spokesperson told WSJ, citing "attempted break-ins" at the executive's residences in Singapore and South Korea in the past.
The Seoul prosecutor's office, in a new statement to the Wall Street Journal, said it would not respond to "every unilateral claim made by the fleeing suspect," possibly referring to the TFL executive since it did not mention his name. The office also suggested Kwon would appear before the prosecution to "fully disclose his position and cooperate with the investigation."
Kwon left South Korea after TFL's branches in Seoul and Busan were dissolved in the days leading to the spectacular collapse of the Terra algorithmic stablecoin TerraUSD (UST) and its native token LUNA.
The implosion was catastrophic as it wiped out around $60 billion in investments after both UST and LUNA traded to virtually zero price.
Terra Classic, the native token of the original Terra blockchain, was trading up 2.32% at $0.0002831 with a 24-hour volume of $499,502,997, according to the latest data from CoinMarketCap.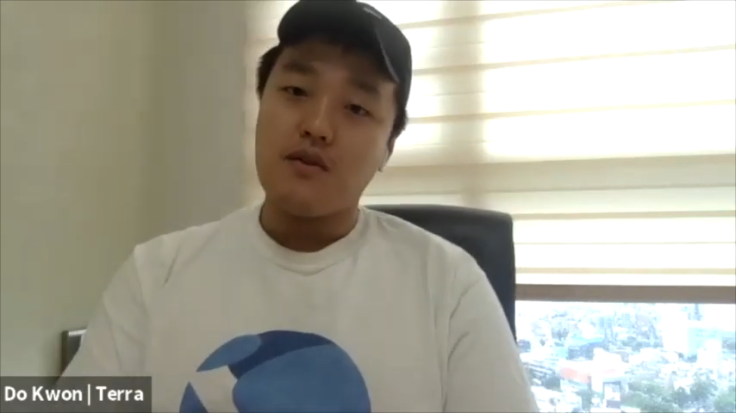 © Copyright IBTimes 2023. All rights reserved.