Tesla Model Y Spotted In California, Pictures Show New Design Add-Ons
It still remains a mystery, this new electric thing called the Tesla Model Y electric compact crossover utility vehicle the world first laid its eyes on back in March. We might see it in showrooms starting 2020, or we might not.
We might get an electric vehicle (EV) that might be the most sophisticated Tesla machine yet, or we might not. But what we still don't have despite rumors galore about the Model Y are real good photos of this beast. Well, that omission has been erased.
That venerable 70 year-old motoring magazine icon, MotorTrend, has got its hands on a lot of photos of a black prototype Tesla Model Y being tested on California roads. It claims the images were taken by a "sharp-eyed neighbor" in the vicinity of Tesla's Palo Alto, California HQ.
What the series of photos show is this black, non-glossy test vehicle with two men in front (presumably Tesla engineers). One of these guys is driving (naturally) while the other looks down at what's probably a laptop.
We can deduce vital info about the capabilities of the Model Y from these photos:
This prototype SUV is a Long Range AWD (all-wheel drive) version capable of 450 km (280 miles) per charge. This compares to the 390 km (240 miles) per charge of the Model S and Model 3.
It's got black door handles, a notable departure from the shiny chrome door handles on the Model 3 and Model S.
The rear diffuser that increases downforce is a new design compared to the one unveiled at the Model Y's reveal in mid-March at Tesla's design studio outside Los Angeles.
The A-pillar seems to be a radical departure from those on the other Tesla EVs.
The Model Y is now in advanced stages of calibration, according to some industry pundits.
Taken together, this new info should realize the vision of Elon Musk for this machine.
"It has the functionality of an SUV, but it will ride like a sports car," said Musk in May. "So this thing will be really tight on corners."
And, unless Tesla comes out with a press release to the contrary, the following price info about the Model Y still seems relevant. The $47,000 long-range Model Y (range: 300 miles) will hit the road in the fall of 2020. The AWD dual-motor version will retail at $51,000, the Performance version at $60,000, and the Standard Range version (range: 230 miles) will go for $39,000 but won't be available until 2021.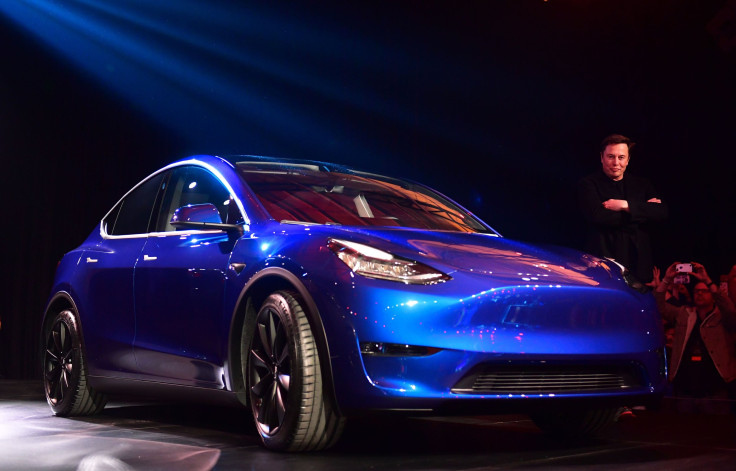 © Copyright IBTimes 2023. All rights reserved.