Texas High School Student Threatened With Suspension Over Dreadlocks
KEY POINTS
Barbers Hill Independent School District's dress code reportedly changed after the New Year, saying male students' hair had to be kept groomed, clean, and could not extend
Barbers Hill High School senior DeAndre Arnold said he faced suspension and would not be allowed to walk at graduation unless he cut his dreadlocks
DeAndre and his mother both said there had been no problems previously with his dreadlocks, which they said was a common hairstyle for men from Trinidad
A high school senior in Mont Belvieu, Texas, said he was ordered to cut his dreadlocks in compliance with a change in his school's strict dress code or face suspension and not being allowed to walk at graduation.
DeAndre Arnold told Houston NBC-affiliate KPRC that staff at Barbers Hill High School warned him about the possibility of suspension after school resumed following the holiday break. It caught him off-guard as there hadn't been a problem with his dreadlocks previously since he would tie them up to comply with the dress code.
DeAndre said his father was originally from Trinidad and it was common for the men in his family to wear dreadlocks.
"I really like that part of Trinidadian culture," DeAndre said. "So, I mean I really embrace that."
The school district's dress code reportedly changed after Jan. 1 to require male students' hair to "be clean and well groomed" and could not extend below the eyebrows, ear lobes, and T-shirt collar at any time.
"They say that even though my hair is up and I follow all of the regulations, that if it was down, it would be out of dress code," DeAndre said. "Not that I'm out of dress code, but if I was to take it down, I would be out of dress code, which doesn't make any sense. I don't take it down at school."
The change also caught his mother, Sandy Arnold, by surprise as she had been under the impression there was no problem with DeAndre's hair. She said the change means DeAndre can't attend school or graduation until he cuts his hair.
"This is his belief," Arnold said. "This is a part of who he is. This is his culture. This is what we believe."
Barbers Hill Independent School District Superintendent Greg Poole said in a statement on the district's official website there is room for exceptions under the policy.
"We allow any legally accepted religious or medical exemptions to our dress code and have allowed such exemptions in the past," Poole wrote. "We will continue to be a child-centered district that seeks to maximize the potential of every child. Local control is sacred to this country, and we will not be bullied or intimidated by outside influences."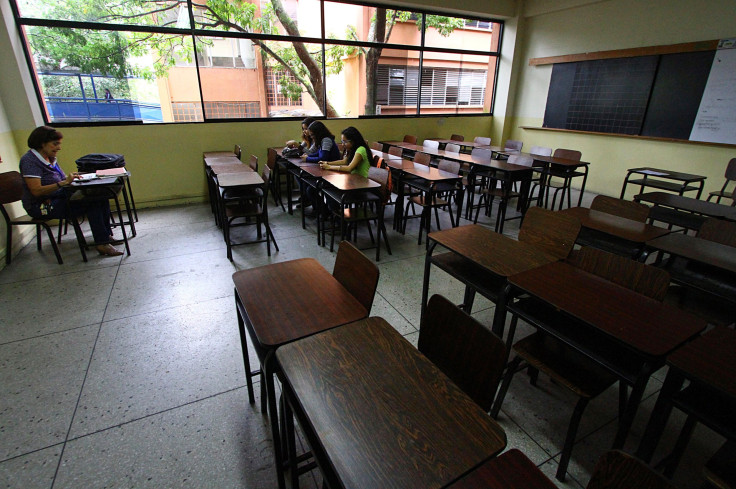 © Copyright IBTimes 2023. All rights reserved.