Is There An NC-17 'Mrs. Doubtfire' Movie? Fans Demand Release Of Rumored Film
"Mrs. Doubtfire" still stands as a classic film that parents and kids alike enjoyed when it was released in 1993, but resurfaced rumors that more adult cuts of the film exist are leading to demands from fans that those versions get released.
According to the Film Facts Twitter account, Roin Williams, who starred in the film's title role, improvised on set often while filming, and that because of that, PG, PG-13, R and NC-17 cuts of the film were made. However, the only one fans have ever seen is the widely released version—which was rated PG-13.
Now, following the rumors, fans quickly took to social media to demand the release of the other cuts—specifically the NC-17 one, since they were interested in seeing how such a cut of the film would play out.
As for what the different ratings could mean, the Motion Picture Association of America classifies films into any category from a rating of G all the way up to NC-17, with different age requirements for the different films based on content that could be in them.
A G-General Audiences rating is for all ages and the film contains no content that parents would find offensive for children, while PG-Parental Guidance Suggested means some material may not be suitable for children.
PG-13, which was the rating for the released version of "Mrs. Doubtfire," means parents are strongly cautioned that content may not be appropriate for pre-teens.
The higher ratings, R-restricted means that the film contains adult material and anyone under the age of 17 requires an accompanying parent or guardian, while NC-17 is a clearly adult film and no one under the age of 17 is permitted to view it under any circumstances.
This isn't the first time that the idea of more adult-themed cuts of the film has been floated, and one of the film's other stars, Mara Wilson, who played the youngest daughter, Natalie, previously addressed the rumors in 2016.
In an appearance on LOGO TV's "Cocktails & Classics," Wilson admitted she wasn't sure if an NC-17 version could exist, but it was likely an R-rated cut was out there, though Williams made sure his less appropriate humor wasn't on display in front of her or the other children on set (Wilson was five when she filmed the movie).
"I don't know about NCV-17, but with some of the things he said, I'm sure there was probably an R [rated] cut somewhere," she said at the time, "He was very respectful around me. He had kids himself and obviously he's known for some of his blue material; he didn't do that around us. But he was hilarious, he did all sorts of crazy funny stuff with us all the time, too. We had a lot of fun."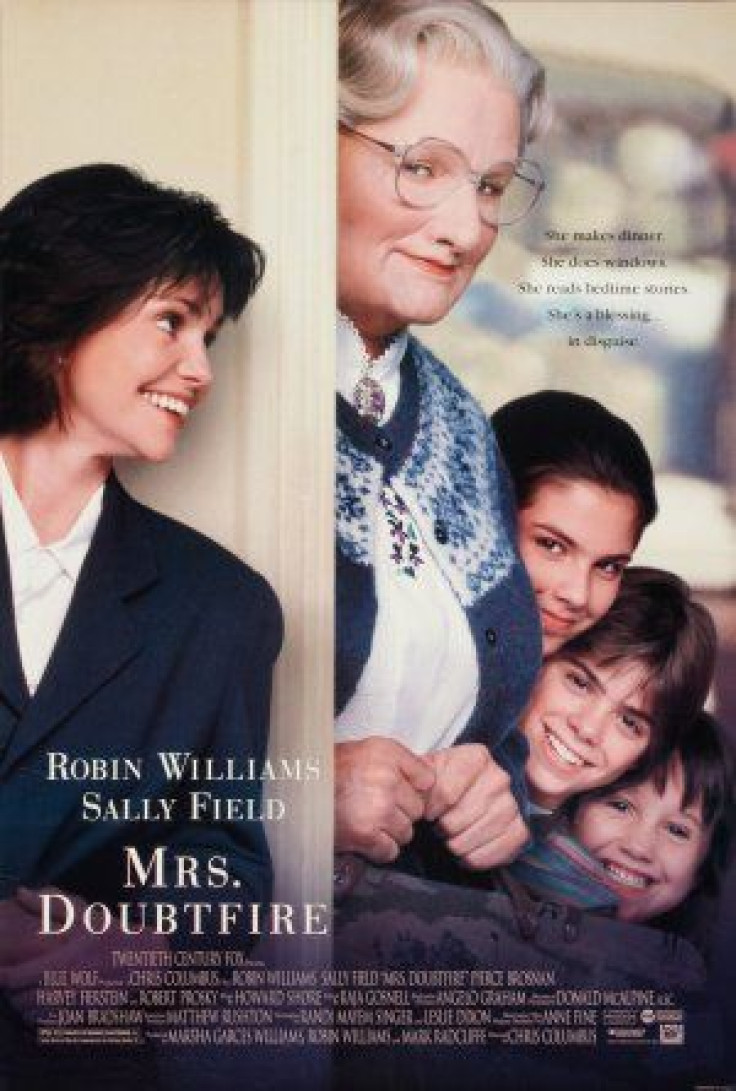 © Copyright IBTimes 2023. All rights reserved.