These K-Pop Idols Weren't Popular During Their Debut But Are Now Famous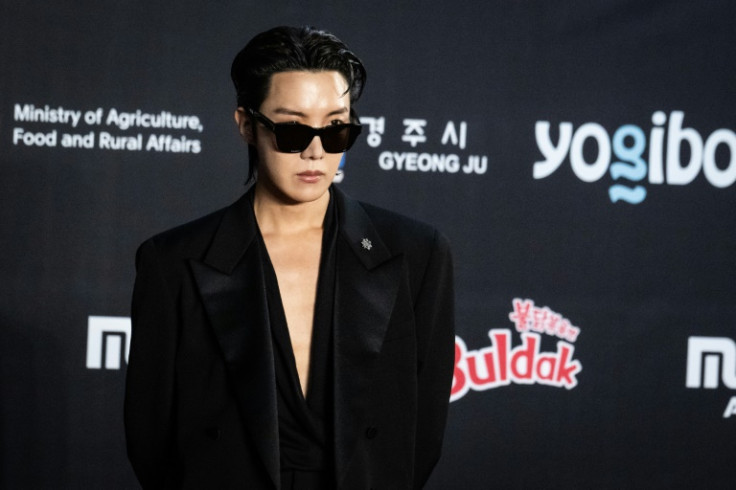 KEY POINTS
A Reddit thread discussed who among the K-pop idols got famous compared to their debut years
LE SSERAFIM's Eunchae, MAMAMOO's Hwasa and BTS' J-Hope were mentioned in the thread
Some fans also discussed who among the still active K-Pop idols became less popular
With several groups debuting with many members yearly, it can't be helped that some wouldn't be able to catch the attention of fans at first. But as their group's popularity grows over the years, there are K-Pop idols who have gotten more famous compared to when they first debuted.
Reddit user @forward_thinkin started a discussion on the platform about whether or not there were certain members from groups who weren't popular during their debut era but have now become some of the biggest names in the K-Pop industry. The user wrote, "Group members who weren't popular during their debut but now are?"
The post received hundreds of replies from the online community, who gave honest opinions and named several members they thought fit such a category.
"Not sure about internationally, but Miyeon from (G)I-DLE is currently all the rage in [South Korea] with people saying she's the epitome of a 'classic Korean beauty.' Crazy [to be honest] because just two years ago, they were saying she was the most forgettable member. I guess her gaining confidence [plus] losing a lot of baby fat allowed for her beauty and talent to shine even more," one user wrote.
Another commented, "[The] best example of this is Eunchae from LE SSERAFIM! [She] wasn't very popular during their debut (probably the least popular) but has since skyrocketed in popularity. But honestly, LE SSERAFIM is one of those groups where all members are very popular in their own right."
"I was waiting to see if anyone mentioned Hwasa yet. Throughout [MAMAMOO's] career since debut, Solar and Moonbyul have always been the most popular (and still have the largest fandoms now [to be fair). Hwasa wasn't appreciated until she managed to tap into that general public market in 2019ish, then she skyrocketed to a level that made her a household name," a third user stated.
Another user mentioned BTS member J-Hope, who allegedly struggled with gaining popularity in the early days. The user noted how the 29-year-old "Arson" rapper used to be insecure about his looks and even received criticism for his "appearance." But now, he is being praised for his visuals and even landed a brand ambassadorship with French fashion house Louis Vuitton.
"Jisoo from Blackpink. She has been getting more and more attention since her Dior ambassadorship, and [the] 'Born Pink' era treated her very fairly. And then, of course, her very successful acting and solo debut," a fourth user shared, referring to Jisoo's K-drama "Snowdrop" and her solo album "Me," released in 2021 and last March, respectively. The answer also received several agreeing comments, who claimed that Jisoo has the "most positive" image among the BLACKPINK members.
Other K-Pop idols mentioned in the thread were NCT's Haechan, Billie's Tsuki, Red Velvet's Irene, ITZY's Chaeryeong, TWICE's Jihyo, IVE's Gaeul, Stray Kids' Lee Know, f(x)'s Luna, Tomorrow x Together (TXT's) Soobin, 2PM's Lee Jun-ho and ATEEZ's San, among others.
Most users reasoned that the listed K-Pop idols either had a low presence at first, had the least fans, did not fit the standard "weight," or received hate even before debut. One user, however, mentioned that gaining popularity may have taken time for some idols because they were still trying to figure out their strengths and charms.
On the other hand, some fans also discussed who among the K-Pop idols became instantly famous during their debut but somehow lost their popularity over the years.
"Yuri from SNSD. She was easily the most popular member from their debut up until 'Oh!' era. Fun fact, the entire concept of a [FAN CAM] was started [or] popularized with this iconic vid of her (you can see the guys in the back going feral every time she turned to face them lmao). To my knowledge, she never had any scandals or anything. [The] only reason I'd say she lost popularity was the fact that the beauty standards started to shift dramatically around 2010-2012," one user opined.
Another wrote, "[2PM] Nichkhun was literally an It Boy in 2009-2010-ish? He was everywhere on variety shows and commercials. He's the reason so many other companies started scouting talented Thai kids to be trainees. His popularity plummeted after his [driving under the influence case]."
A third user also mentioned The Boyz member Ju Hak Nyeon, who was the most popular member during the group's debut in 2017 because he appeared on the hit survival show "Produce 101." The user observed that his music label, IST Entertainment, lacked when it came to promoting the member, causing his popularity to dwindle.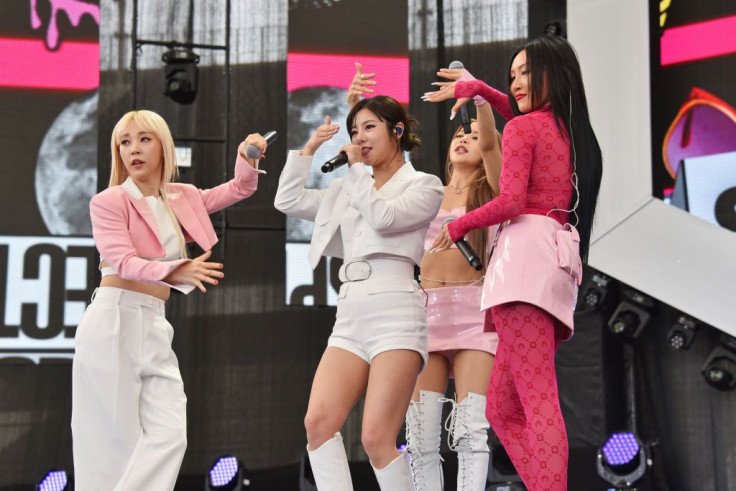 © Copyright IBTimes 2023. All rights reserved.