Third Stimulus Check: Besides $1,400, What Other Monetary Benefits Will You Receive?
KEY POINTS
Americans would receive more than $1,400 checks from the new relief package
Jobless Americans would receive $300 in weekly unemployment benefits
The new coronavirus relief package would also provide federal aid for rent and mortgage assistance
The Senate on Saturday passed a sweeping $1.9 trillion coronavirus relief package that contains a wide range of proposals and monetary benefits to help Americans who are struggling during the pandemic.
The legislation passed in the Senate without Republican support through a budget reconciliation process. The plan will now be taken up by the House before it would head to President Joe Biden's desk for signing.
The new package would send millions of Americans a third round of stimulus checks, this time amounting to $1,400. Individuals making up to $75,000 and couples earning up to $150,000 a year would qualify for the full amount.
The $1.9 trillion American Rescue Plan also includes other provisions to help Americans:
Unemployment Benefits
The package would extend the unemployment benefits through Sept. 6. This would provide jobless Americans with $300 each week in federal aid. The current unemployment benefits expire on March 14.
The bill also calls for a tax break for the first $10,200 of jobless payments received by American households who made less than $150,000 in 2020.
Child Tax Credit
Under the Senate bill, most families with children who are minors could claim up to $3,600 a year under an expanded child tax credit. Under the provision, qualifying families would receive $3,000 yearly for each child aged 6 to 17, and $3,600 for each child under 6.
The child tax credit would be sent by direct deposit on a monthly basis, rather than the previous lump sum once a year.
Food Stamps
The $1.9 trillion bill would also increase the benefits received by food stamp recipients by up to 15% through September. The Community Supplemental Food Program, which provides food packages for seniors, also would receive $37 million in federal aid to keep the program running until the end of September.
Rent and Mortgage Assistance
The Biden administration is expected to provide $20 billion in emergency rental assistance to help cover back rent and utility bills for low-income households.
The $1.9 trillion bill also would also provide $10 billion to help homeowners pay their mortgages and property taxes, and $5 billion to helps states assist people at risk of becoming homeless.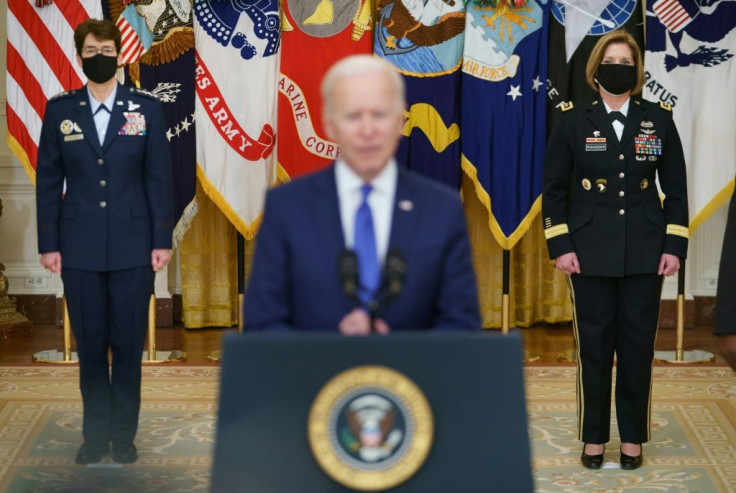 © Copyright IBTimes 2023. All rights reserved.