Third Stimulus Check: House Committee Approves COVID-19 Bill With $1,400 Payments
KEY POINTS
The Budget Committee passed Biden's relief bill on a party-line vote of 19 to 16
House Democrats are expected to pass the $1.9 trillion bill on Friday or Saturday
Democrats aim to have Biden sign the package before March 14
The House of Representatives Budget Committee on Monday approved President Joe Biden's $1.9 trillion COVID-19 relief bill that includes provisions for $1,400 stimulus checks.
Monday's markup of the 591-page relief plan was one of the final steps needed in the House's budget reconciliation process. The measure, which passed the Budget Committee panel on a largely party-line vote of 19 to 16, will now allow Democrats to approve the bill without Republican support.
House Democrats, led by Speaker Nancy Pelosi, are expected to pass the $1.9 trillion bill through a vote on Friday or Saturday. The relief package is also expected to advance to the Senate later this week.
In the House, Democrats hold a 10-vote majority. They have no majority in a 50-50 Senate, which means they have no room for defections from any Democrat in the chamber. Majority Leader Chuck Schumer on Monday maintained that the chamber will pass the bill and send the measure to Biden for signing before unemployment benefits expire on March 14.
"We must act swiftly to put an end to this pandemic and to stem the suffering felt by so many millions," House Speaker Pelosi said in a statement.
Republicans have strongly opposed the $1.9 trillion relief package. Many GOP members, including Rep. Jason Smith, R-Mo., have also criticized provisions to increase the federal minimum wage to $15 per hour as a job-killing measure.
"There has been a lot of attention paid to the $15 Washington mandate in this bill and whether Democrats will shred the reconciliation process in order to force it through," Smith said during the Budget Committee's markup.
"But also concerning is how this policy would destroy millions of jobs — at least 1.4 million, according to the Congressional Budget Office — and disproportionately harm low-wage workers, disabled workers and less-educated workers," he continued.
The bill would provide low- and middle-income single taxpayers $1,400 checks and married couples $2,800. Families would get an additional $1,400 per dependent.
The package would also increase the child tax credit to $3,000 for every child between the ages of 6 and 17, and $3,600 for every child under the age of 6.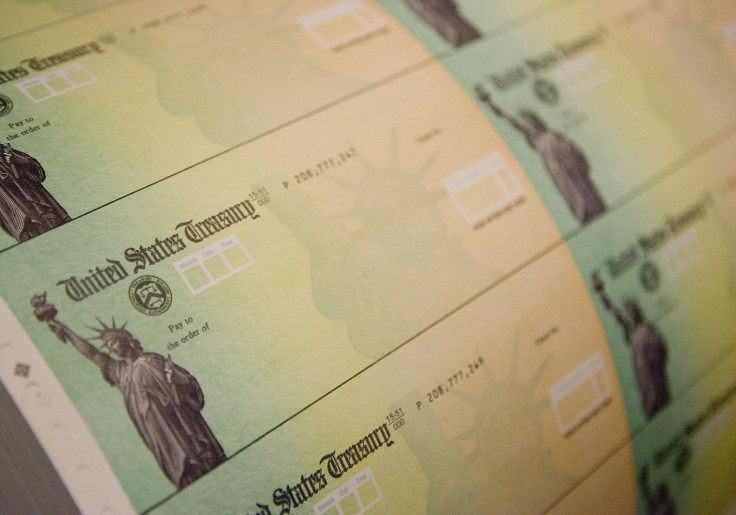 © Copyright IBTimes 2023. All rights reserved.