Tiger Population In India Grows 58% Since 2008; Country's Now Home To 70% Of The World's Tigers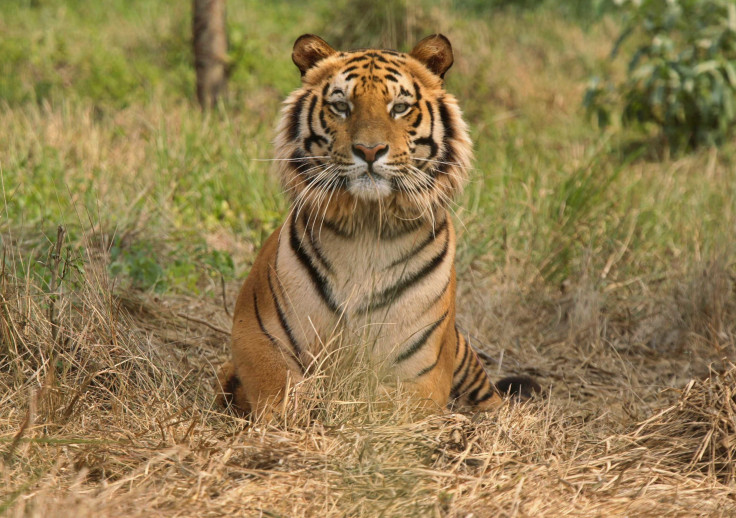 India's tiger population has grown over 57 percent since 2008, according to local reports citing the environment ministry. The country is now home to 70 percent of the world's tigers.
The tiger population in the country currently stands at 2,226 since dropping to 1,411 in 2008, NDTV, a local news network reported Tuesday. Widespread poaching over the decades had nearly wiped out the tiger population, the report said, adding that, at the beginning of the twentieth century, there were an estimated 100,000 tigers in the country's forests. Their declining numbers reportedly prompted a range of conservation measures to save the big cat, such as the formation of a Tiger Task Force.
"While the tiger population is falling in the world, it is rising in India. It is a great news," Prakash Javadekar, the country's environment minister, said, according to Hindustan Times (HT), a local newspaper, adding: "Never before such an exercise has been taken. We have unique photographs of 80% of tigers."
With an overall increase in the animal's numbers, the country is ready to "exchange tigers and share our good practices with other countries," Javadekar said, according to Zee News, a local news network.
However, the southern state of Tamil Nadu topped the list of states with the highest number of tiger deaths in the country, losing 64 animals due to various reasons, the report added, citing the National Tiger Conservation Authority.
Moreover, the rise in numbers did not reflect uniformly across the country, HT reported. Wildlife reserves like Corbett National Park in India's northern state of Uttarakhand; Kaziranga National Park in the northeastern state of Assam; and some reserves in the southern part of the country, saw a substantial increase in the tiger population, but the central state of Madhya Pradesh saw no change, while Rajasthan and Maharashtra in the west saw lost some tigers, though officials were confident that the numbers would eventually improve.
"The decreasing trend has either reversed or stopped. There has not been a fall in tiger numbers in any landscape and most have witnessed some increase. Many tiger reserves show a stable population near to its optimal capacity, some are moving in that direction and only a few have shown a slight dip," an official had told HT earlier in January.
© Copyright IBTimes 2023. All rights reserved.